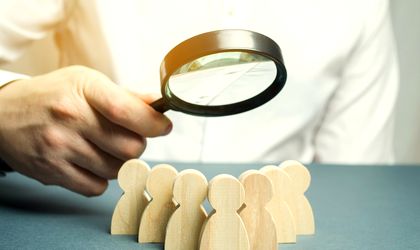 Local authorities and employers alike are addressing the country's workforce crisis by adopting a short-term solution long tried in these realms – importing foreign workers, a measure that seems to temporarily ease a long-term problem. 
In August, the Romanian government increased quotas for non-EU foreign workers in 2019 by 50 percent to 30,000 work permits, an all-time high, under the pressure of higher demand from local companies claiming they are suffering from the workforce crisis.
The authorities said that the General Inspectorate for Immigration, a branch of the Ministry of Internal Affairs, had issued this year (until August 23) 16,540 new work permits for non-EU foreign employees.
But the demand for foreign workers is much higher, as Romanian companies requested 19,173 work permits during the period. 
HISTORICAL PROBLEM
This is not the first time the eastern reaches of the continent have adopted this measure. Romania, like most of its neighboring countries, was historically a poorly populated area, and even now its population density is three times lower than in Western Europe. 
When the first medieval kingdoms began to expand in the regions, they addressed the low-density problem through policies designed to attract people in order to populate and develop the lands.
These measures were mostly used in Hungary and Poland through a system called locatio: individuals, or locatores, were paid to bring people (hospites), mainly from Germany, to settle in their sparsely populated realms and to develop towns, villages, crafts and commerce. Most towns in today's Transylvania, part of Hungarian kingdom during the Middle Ages, were created during the 12th and 13th centuries through this system, and similar measures were also adopted in Wallachia and Moldavia following their foundation, in the 14th century, in the wake of the retreat of the Mongolians, according to historian Laurentiu Radvan, a specialist in medieval Eastern Europe. 
In fact, urban life in today's Romania emerged through what is now called the "import of foreign workers", even if we may extend the concept to the "import of people."
But importing people was not enough to fill the density gap and a constant obsession of local voivodes in Moldavia or Wallachia was "to fill the land with people" during the following centuries, as wars and plagues curbed population growth. 
EXTRACTIVE INSTITUTIONS
Putting the economic development of a nation in its historical context may clarify some aspects of the issue. Western Europe began to industrialize at the end of the 18th century, when urban civilization was already well developed. 
Romania missed the start of modernity and its industrialization began much latter, in the first half of the 20th century, and has never been completed. One of the main causes of this historical failure was the political and economic system in Romania, and experts now have better tools to understand the problem. In their book, Why Nations Fail: The Origins of Power, Prosperity, and Poverty, published in 2012, economists Daron Acemoglu and James A. Robinson argue that political and institutional choices are more important than geography, climate, culture and religion in explaining the emergence of prosperity or poverty.
According to them, institutions are "inclusive" if many people have a say in political decision-making, or "extractive" if a small group of people control political institutions and are unwilling to share their power.
One of the best examples of this concept is Korea, which at the beginning of the cold war split into two separate states which have evolved very differently ever since: one is now a very poor country, while the other is a modern developed nation despite the fact that, from an economic perspective, they started from the same point seven decades ago. Looking at Romania from this perspective could help better explain why the country failed in expanding prosperity and why millions of Romanians have chosen to leave in search of a better life abroad. 
Historically, Romania was an oligarchy controlled by boyars or "mosieri" (who owned most of the main economic resources – the land), by a small group of nomenclature-members during the Communist regime, and by a limited number of members of political and politically-connected business classes – many of them with connections in the former Securitate or Communist Party before 1989 – after the collapse of Ceausescu's regime. 
This institutional tradition is of a purely "extractive" nature, meaning that the members of the elite – in any historical period – extract most of the benefits of value-added in the economy while leaving most other people precariously disconnected from economic development. Two recent studies released by the World Bank, analyzed by Business Review, show that 40 percent of Romanians are disconnected from economic growth and that the country's current tax system increases poverty, especially for rural households and families with children.
LACK OF OPPORTUNITIES
Historically, extractive institutions were the norm since the dawn of "civilization" and the emergence of the state-concept in Mesopotamia, 6,000 year ago, while inclusive institutions were a rarity until the 19th century, when industrialization and spreading education forced institutional changes in the Western World.
Even now, most countries around world have extractive institutions and are usually poor, while just a minority of countries have inclusive institutions and are generally developed. During most of our history, extractive institutions were remarkably stable because most people had no choice but to accept them. This was the case in Romania too. Before the Communist regime, the system was stable because 80 percent of the population was rural and migration was too costly, while the Communist regime simply closed the borders and forced people to stay in the country. After the collapse of the Communist regime, new borders emerged: Romanians needed visas to travel to Western countries with inclusive institutions, and few were able to fulfill the conditions or afford a visa.
This system began to change as recently as 15 years ago, as Romania gradually became part of Western security and economic institutions such as NATO and the EU.
From a purely "extractive" system, Romania gradually began to evolve towards a partially "inclusive" country, although only residents of large cities, where foreign investment is concentrated, are connected with this "inclusive" part of the country. But many others, and not only from the undeveloped areas of the country, saw in this new historical period an opportunity to escape a vicious cycle: around 4 million Romanians have emigrated and many others continue to do so.
Official data show that 238,926 Romanians left the country in 2018, while 181,344 residents of other countries moved to Romania last year, giving a negative migration rate (-57,582). These data suggest that migration to wealthier states accelerated last year compared to 2017, when only 219,327 people from Romania moved abroad.
FROM EXTRACTIVE TO INCLUSIVE
But recent years have also brought some good news for the country. Romanian society is changing, and its political institutions are under pressure to change as well. A real middle class is emerging in major cities, for the first time in the country's history, and massive migration to wealthier states is changing the structure of rural communities as well.
The extractive system is now responding to this new challenge by adapting old tools because it needs people who accept it in order to survive. Rather than convincing people to stay, it prefers to bring other people – the new "hospites" – from other extractive systems who don't really have the ambition to challenge the current order. 
But the new "locatio" system is difficult to implement in Romania as the country is in fierce competition with more developed countries, which are also hit by workforce crises, to attract people. As a result, the number of foreign workers in Romania is still negligible compared to other EU countries. 
Historically, the general population flow is from extractive to inclusive countries, and this trend doesn't seem likely to change. 
From this perspective, the only long-term policy to address the current workforce crisis is to give people incentives to remain in the country, by offering them opportunities and a decent quality of life, and not to put them in competition with immigrant workers. 
Photo: dreamstime.com