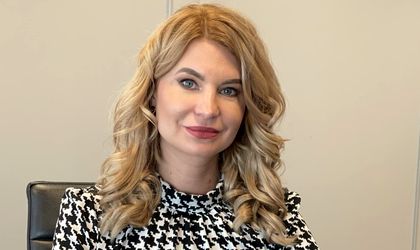 Constantly not being challenged at work is not only annoying, but it can also make you ill. Many employees and the self-employed want their job to be their vocation. Unfortunately, things do not always go so well, many people work in jobs that do not challenge them. You have nothing to do at work, which not only becomes boring in the long run, but it also makes the job less meaningful.
By Sorina Faier, Elite Searchers
The reasons for boredom at work can be of different nature. Employees are often given too few tasks, too many monotonous activities or little freedom. In the beginning you might be happy if you do not sink into stress every working day. However, if the main part of the working time consists of boring tasks with little variety and there seems to be no prospect of improvement, then your dissatisfaction increases. It is getting harder and harder to motivate yourself for work, self-esteem falls and, in the worst case, the boring work makes you ill.
Fortunately, sufferers of boreout do not have to remain in this situation, it is possible to escape from the unsatisfactory situation. In this article you will learn exactly what boreout is and how you can improve your work situation.
What is boreout?
The term boreout can be described as under-challenged, disinterested and bored at work. However, employees who suffer from the boreout syndrome are not lazy, so you have to differentiate here. Those affected by the boreout lack the challenges at work, they receive too little recognition for their work and question the meaning of their tasks. If you have nothing to do at work, then in the long run a high level of suffering and stress will arise. Not only do we get stressed when we are overwhelmed, but also when we are bored at work. While that is true, prolonged boredom at work can create negative feelings. Severe stress – regardless of whether it is caused by excessive or insufficient demands – in turn leads to symptoms.
Ideally you have to find your balance between boreout and burnout in order to be satisfied and happy at work!
What causes the boreout?
There are different causes that lead to boreout. It often affects people who are perfectionists and particularly responsible. However, employees are often overqualified, the tasks do not correspond to their skills and they experience too few challenges. If you are bored at work, there is not necessarily a lack of employment, the activity must also make sense. However, those affected still find it difficult to talk about the fact that the job is boring and they feel underchallenged. They are afraid of negative consequences.
Here are the most common causes that lead to boreout among employees:
The order situation is low, too many employees are assigned to one job. Or employees generally receive only a few or not particularly demanding tasks. While a few tasks may still be relaxing at the beginning, in the long run a stressful boredom and the feeling of meaninglessness arise.
Some managers find it difficult to delegate tasks to employees. They prefer to do the most important work themselves and only leave their employees to do the legwork or boring tasks. True to the motto: trust is good, control is better. For the employees, the work then quickly becomes monotonous, they lose self-confidence and their motivation goes haywire.
Hardly any self-determination
Self-determination is also closely linked to insufficient responsibility. If employees themselves are not allowed to have a say in anything and are not involved, then the work quickly becomes frustrating. Everything has to go according to a specific plan, there are no plans for change and there is no room for creativity and experimentation. Boredom at work is therefore inevitable.
Unfavorable distribution of tasks
Sometimes there is enough work, but it is divided unfavorably. Some employees are overwhelmed with their activities and others underwhelmed, but are not allowed to help out the overwhelmed colleagues.
8 valuable tips against boreout
Boreout is not a one-way street, but it also offers you the opportunity to change and reorient yourself. Get active, do something against boredom at work.
1. Self-knowledge
Do not ignore the signs of boreout and take the strain seriously. After realizing and admitting that you are underchallenged, you can take further steps. Do not wait too long to take action.
2. Identify what you would really like to do
If you are the workaholic style, you have to identify which tasks you would like to do, which not and to analyze if you are not receiving enough tasks or you are too efficient and fast! Maybe currently you are working alone and you would like to work in a team because you are a team player or you are a team leader and currently you are working in a big team.
3. Change work position or department
Maybe you can switch to another department in your company with interesting tasks. A change of work position with more responsibility and challenge would also be an option.
4. Advice from your line manager
Your boss may not even suspect that your tasks are not enough for you. So talk to your manager and look for a solution together. Maybe you can take on another area of ​​responsibility and get involved in new projects.
5. Work-life balance
If work is not fun, it is all the more important to find a sensible balance in your free time. Do sports, look for suitable relaxation methods and pursue a hobby that you enjoy. Make sure you have a good balance and things to look forward to.
6. Training or courses
With further training or a new course you can acquire new skills and qualify for higher positions with demanding activities. Or maybe you want to get out of your old job altogether. If this is the case, then consider whether retraining or lateral entry into another profession might be an option for you.
7. New employer, freelancer or self-employer
If there is no positive change in sight, you can always apply to other companies or maybe even take the plunge into self-employment. What would you like to do? Could you imagine founding your own company and working according to your ideas?
8. Ask for help
Sometimes professional help is needed to break out of the underchallenged loop. There is no shame in seeking psychological counseling or a suitable coach for you in order to gain new perspectives.