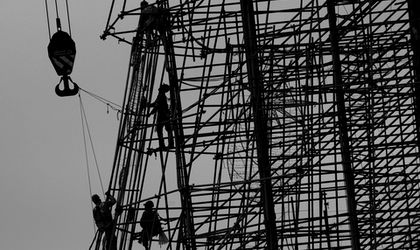 Active population, aged 20-64 in Romania, dropped in the first quarter to 68 percent, from 68.4 percent, in the last three months of last year, according to INS data. The figure is still below the 70 percent target set for 2020.
Taking in consideration the entire working age of the population, between 15 an 64 years old, the employment statistics are even weaker.
In the first quarter of 2018, Romania's active population was 8.891 million, out of which 8.477 million were occupied, and 414,000 were unemployed.
The INS further states that 6.417 million people were employed, and 2.06 million people were company owners, self-employed workers, unpaid family workers, and members of an agricultural or non-agricultural cooperative.
By age, the occupancy rates meet large differences
The indicator recorded the highest level in the 25-54 age group, with an occupancy rate of 79 percent, while only 43.9 percent of the Romanians aged between 55 and 64 were active in the labor market.
The employment rate of young people aged 15-24 is still high, 23.4 percent, and the lowest employment rate of 8.1 percent was among those aged 65 or over, shows INS data.
The unemployment rate, instead, has stagnated at 4.7 percent with the highest rate of 19.7 percent among young people aged 15-24 in the urban areas.