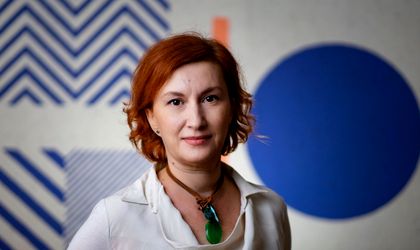 The salary is not the only motivating factor at work. For 64% of employees it is essential, apart from salary, to feel that their work is being appreciated, and for 63%, to feel that the atmosphere at work is enjoyable and to have reassurance that they are good at what they do (58%). These are some of the findings of a study conducted at the end of February by The Mind Clinic and the research company Cult Research.
The online survey involving around 600 people aged 18-65 shows that interest in emotional development and managing work-related stress is on the rise and that emotional well-being and mental health in organizations are vital to job satisfaction.
The study identified a number of current needs that should be a priority for any employer.
"Psychological counseling sessions are a very useful tool for both the employer and the employee. They bring balance and can increase job satisfaction and efficiency. Psychological counseling can help manage complicated issues in companies, such as overwork, lack of motivation and commitment, and difficulty working effectively in a team", says Angi Ionescu, CEO and founder of The Mind.
Nearly half (46%) of the participants in the study think it would be useful for them to receive psychological counseling paid by their employer, or informative sessions on parenting, stress reduction, or work-life balance for them or their family members. This points to a real need for organizations to actively consider people's mental health balance and pay for emotional well-being services.
A difficult relationship with management, the main source of stress
Regardless of age, the main sources of work-related stress are closely tied to the relationship with management. Generation Z respondents (aged 18 to 25) most often report poor and unpleasant communication with their superiors, while those aged 25 to 54 find stressful aspects such as unrealistic expectations and pressure from management, tension at work, difficult colleagues, and a lack of recognition for their efforts. Moreover, senior employees aged 55 to 65 perceive as major sources of stress criticism, and negativity from managers and difficult colleagues.
Through the study conducted in February this year, The Mind intended to understand the challenges employers in Romania face in order to address them through different solutions and corporate and individual programs.
"A company's performance depends on the mental and emotional balance of the people in the organization. The Mind Clinic's aim is to support organizations when they need people with resilience to stress, clarity of thought, and adaptability to change. We have also been working with companies in the United States for a few years now, where active concern for mental health is at the forefront, and this is visible in their organizational culture. In Romania, addressing mental health at the office was initially considered a luxury, but things are starting to change for the better here too. Top managers should know that people are becoming more and more aware of these aspects and are choosing to work in companies with a healthy emotional climate", says Angi Ionescu, CEO and Founder of the clinic.
The Mind Clinic's business model involves comprehensive services for emotionally intelligent business, starting from psychological safety at work, through work-life balance and aiming at creating a performance-centered mindset.