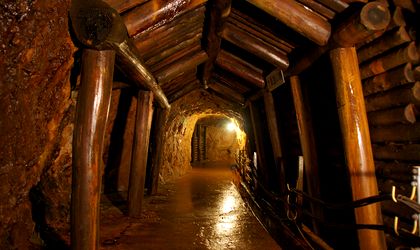 The mining industry is one of the oldest industries in the world. It's also one of the most important. For example, nearly all of our smartphones contain materials that were mined from deep within the Earth's crust. In fact, it was only 50 years ago that we even began to understand what metals like gold and silver looked like underground, let alone how to get them out safely and efficiently! Since then, though, mining has been steadily making strides toward becoming safer, more efficient—and even more environmentally friendly than ever before. If you want to get into this exciting field but aren't sure where to start? Read on:
Getting a job in mining is a challenge
The mining industry is highly competitive, with many companies competing for the same talent. The mining industry is also very large and global, which means that there are lots of opportunities to work abroad if you're interested in doing so.
According to Australia's top mining recruitment agency JPS Recruitment, the diversity of jobs available in the mining sector makes it an attractive option for many people: from geologists and engineers who design mines to environmental scientists who monitor their impact on the surrounding environment, there are all sorts of different roles within this sector.
Mining recruitment agencies can help
If you're looking for a job in mining, there are several options available to help you. A mining recruitment agency can provide the assistance and support needed when applying for jobs in this industry.
They will assist with:
Writing resumes that highlight your skills and experience;
Providing interview preparation training;
Helping with relocation expenses;
Obtaining visas or work permits if necessary;
The best thing about using an agency is that they know exactly what employers want from candidates so they can tailor their services accordingly. This means they'll be able to find the right role for your skillset and experience level and they'll make sure it's appropriate for where you live too.
Be open to new career opportunities
You can't predict what opportunities will come up in the future, so it's important to be open to new career opportunities. Don't be afraid of change or leaving your comfort zone; there are many ways to grow as a professional and learn new skills that will help you succeed in whatever field you choose.
Be willing to relocate
Being willing to relocate is a must in this industry. You will likely be required to move at least once during your career, and sometimes more than that. It's not always easy but there are many benefits:
More money
Better job security and standard of living
Getting relevant experience is vital
You'll need to have relevant experience in order to be considered for a job in the mining industry. The amount of time you need depends on the type of position you're applying for, but generally speaking, most entry-level positions require about two years' worth of experience.
Getting relevant work experience is easier said than done though; there are tons of factors that can influence whether or not someone will hire you based on what kind of job they offer and how much money they're willing to pay per hour (or day).
The best way to get started is by networking with people who work at mines near your hometown, you never know when one might come up empty. If that doesn't work out then try emailing some companies directly through their websites or LinkedIn pages; just remember: if nothing else works then consider moving somewhere else altogether just so long as it's within driving distance from where all these mines are located.
The right qualifications will help you get ahead
If you're considering a career in mining, having the right qualifications is essential. A degree in engineering, geology or mining is a great start, but there are plenty of other ways to get yourself ready for this exciting industry.
If you don't already have one of these degrees or diplomas under your belt, consider getting some extra training before applying for a job at a mine site. There are many short courses available online and offline that can help prepare people for work as miners and engineers in various fields related to mining – from underground drilling techniques through surface excavation methods all the way up to management skills needed when overseeing large teams at remote locations far away from civilization.
Do you have the necessary attributes?
To be successful in the mining industry, you need to possess certain attributes. These include:
A willingness to work hard. This can mean long hours and days away from home, but it also means being willing to learn new skills and get involved with different projects.
A desire to learn new things and an openness about sharing your knowledge with others as well. The more you know about what's happening around you, the better equipped you'll be when it comes time for promotions or raises (or even just getting along).
An ability to travel both physically and mentally. Being able to adapt quickly is key because there will always be challenges that come up unexpectedly at any given moment (especially when working onsite). You'll have plenty of time off during the holidays though so don't worry too much about being away from family members or friends during those times 🙂
A good work ethic goes without saying: no one wants someone who isn't willing to put in extra effort when needed; however, there are plenty of other qualities which help ensure success within this industry such as honesty/integrity + patience/calmness + being able-minded enough not let emotions cloud judgement decisions made during stressful situations.
With the right preparation, you can boost your chances of securing a mining job and launching your career in this industry
The mining industry is full of opportunities, but it's also an industry that can be intimidating to those who are unfamiliar with it. With the right preparation, you can boost your chances of securing a mining job and launching your career in this industry:
Prepare for an interview: When applying for jobs at a mine, there will likely be multiple interviews with HR consultants (e.g. HR Expertise in Australia) all the way up to executives in charge of hiring decisions. If possible, do some research on what kinds of questions are typically asked during these interviews so that you're ready when they come up during yours (and be sure not to get caught off guard). You should also consider practising answering these questions beforehand so that when it comes time for your actual interview(s), everything goes smoothly.
Prepare for a job search: Mining companies often advertise their openings through online job boards such as Monster or Indeed; however, if none seem relevant enough then simply reach out directly via email or phone call instead. Remember: no matter how small-scale or large-scale an operation might seem based on its title alone (elevator operator vs elevator operator), there's always room somewhere along its chain where someone needs help getting things done day after day after day until eventually, those days add up into years–and sometimes decades too.