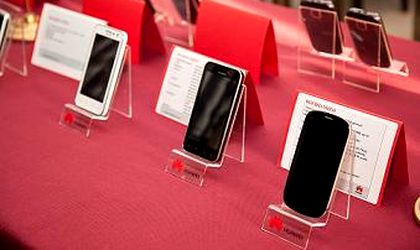 Huawei Romania had USD 450 million in sales revenues in 2018 and exceeded USD 1.2 billion over the past five years, according to profit.ro.
In the past three years, its acquisitions on the local market reached USD 150 million, while taxes paid to the Romanian state totalled USD 75 million, of which 24 million in 2018.
At the end of 2018, Huawei's local subsidiary had 2,053 employees, of which 81 percent were Romanian. The company has partnerships set up with more than 25 major companies and it estimates to have created over 1,500 jobs directly and 3,500 indirectly.
Huawei Technologies entered the Romanian telecom market in 2003, and Huawei Romania was established four years later, having opened local offices, a Common European Accounting Centre and a Global Services Centre. The company has strategic partnerships with major telecom operators in Romania – Vodafone, Orange, Telekom and RCS&RDS.
Globally, Huawei's revenue surpassed the USD 100 billion dollar mark for the first time and reached USD 107.13 billion in 2018, with a 19.5 percent increase over the previous year, despite the political issues it has been facing all over the world.