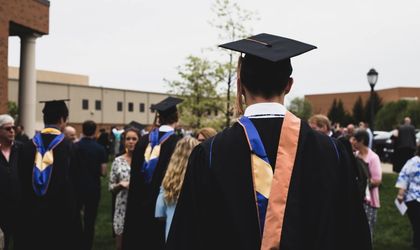 Whether you're a business student, have just graduated, or are tired of your career, you might want to start a business in Canada. Luckily, Canadian markets have a lot of potential for business graduates and can help you in your entrepreneurial ventures. 
Despite all such perks, setting up a business in Canada is a complicated process and can get overwhelming at times. For starters, you need to ace everything during your degree. Students who grasp everything included in the business school curriculum are likely to become better entrepreneurs than those who struggle in school.
Your actual business setup begins when you start working on a good business idea after graduation. If you're wondering how to start a business in Canada after graduation from business school, keep reading!
Given below are the steps to help you start your Canadian business in no time!
1.    Work On Your Business Plan
The first step is to convert your abstract business idea into a working plan. Make a detailed plan including everything related to your competitors, strategy, niche market, products, and services. Always keep your target investors in your mind while designing your business plan.
Try to write it in a way that can attract investors and lenders. We'd never advise you to jump on to the next step without having a clear-cut plan. Nevertheless, you can always alter some features of your plan after starting the business.
2.     Devise A Budget
You can easily cover your budget in your business plan, but it's better to consider it separately. Go for detailed budgeting, including everything from your investment to payments. Also, decide the number of loans or investments you expect to receive for your plan. Similarly, consider the means of paying your employees and returning the leased money. Your budgeting plan can also include the amounts you want to keep aside to cover for losses.
The key to good budgeting is knowing your numbers. All business degrees include calculus courses that should help you with this. But, if you're struggling with calculus and need help with calculus tasks, you can find help online! Your chances at starting a successful business are stronger if you confront all difficulties you're facing in school.
3.     Choosing a Business Name
Canada has distinct rules for naming new businesses and corporations. Some governmental regulations and market rules require new business owners to choose their businesses' names very carefully. Try coming up with at least 2-3 unique and attractive names for your business.
Then check which one of those names you can select lawfully. You are also required to register that name with the government. This makes you the sole owner of that name, restricting everyone else to use it for their business.
4.     Arranging Finances
Most of the new owners need an investor or lender to support them in setting up their business. You need to find a suitable financing option for your business if you can't bear all the expenses yourself.
There are several banks, debt financing options, and government grants that you can avail. Read the obligations and rules of each one of these and select the one that suits you the most.
5.     Getting the License
Most new business owners must have a license for business in Canada. A license can help your start your business properly and get recognized by the government. You're required to sign up for one or the other kind of business license depending upon your area of operation within Canada.
It's your job to do all the paperwork, get the needed licenses and register your business for the taxes before you start everything professionally.
Conclusion
The process of setting up a business in Canada isn't as easy as it may seem. There are several inter-related steps and complicated governmental protocols to follow. It's better to first make yourself clear on everything before beginning with the practical procedure. This way, the process gets easier for you, increasing your chances of a successful business setup.