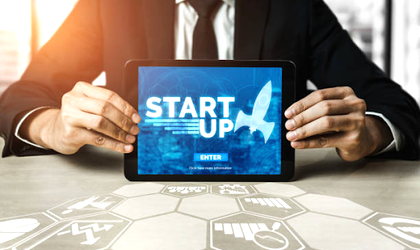 Startup owners know that it takes a lot to build one and gain success. The growth of any venture is dependent on the resources you use and your team members. Often, the resources your business uses are measurable. Scalability is not limited to just writing the techniques and following them blindly. It is a blend of ideas, teams, vision, and business plans. 
Plethora of businesses fail because they lack scalability. It is a reality that your business can't be successful overnight. You should make consistent efforts and develop workable strategies to uplift your startup. 
Here we have come up with six tried and tested strategies to scale your startup and take it on a high growth curve. Keep reading to fetch yourself all the answers.  
Learn from your mistakes 
Make sure that you are making a list of your mistakes and taking steps to correct them and take a lesson from them. Startups come with mistakes and failures in the initial stages. But you cannot make frequent mistakes due to the fierce competition. Get a team that will support your startup business and help find the reasons for failure so that you are saved from committing them repetitively. Moreover, find out the mistakes your competitors are making. All in all, systematically analyze the things that went right and the things that went wrong in your startup.  
Invest in technology 
The next growth strategy of scaling a startup is to make a good investment in technology and infrastructure. Improve the technology your startup is offering to its employees to make it more modern. Offering seamless technology helps in assisting customers more effectively. Scaling your startup results in more users and traffic. And to tackle more users, you should have an excellent IT system. So investing in robust and reliable technology not only retains the existing customers but also attracts new ones. Consider investing in SaaS apps, a technology that has become increasingly popular in recent years. In 2021, on average, a standard company uses about 254 SaaS apps, while enterprises use about 364 apps, as per statistics.
Hire suitable professionals 
Every employee is important in the team. The team that you will hire is going to make or break your startup. So, hire dedicated and skillful professionals to take your startup to a notch higher. The team members who motivate each other and understand your visions and work will help the company grow. Many people are of the notion that only big companies need dedicated or hardworking employees for their projects. But that is not the case. Startups also need an equally strong team to grow and succeed. 
Start selling B2B 
Don't try to scale too soon in your startup. It is advisable to scale the product development and sales after validating the product and services. If you take action to scale your business before validating your products, your business model might experience risks. And you don't want that, right? 
Your business model only starts gaining profits if you know how your customers are heading toward the purchase. This gives you a way to scale your business by adopting cost-effective strategies. Your growth strategy will be made of different aspects. And for this, you need to build the system to enhance the volume of your business. For instance – build a system to track the analytics and emails. Investing initially in sales, hiring, and marketing helps you gain revenue in the long run.  
Streamline your business 
Automation is an extremely important part of the startup, as effective and timely deliveries are dependent on it. Using proper tools can grow your business rapidly that you would have never actually thought. You don't just need to be the best in sales efficiency but also in sales effectiveness. You can even hire a reliable b2b demand generation services to get better results. There is a ferocious competition going on in the market in the current times. And this is where you can make the most out of the power of automation to get the desired results for your startup.
Streamlining your business with the help of automation leads to significant growth rates. You can start using simple automation tools for faster growth. 
Integrated marketing strategy 
Integrated marketing strategy delivers a unified message across all the channels that your startup uses. It provides your business with consistency. It doesn't matter whether your organization is large or small; developing an integrated market strategy always works wonders. 
Besides, you cannot deny the popularity of using social media channels nowadays. So, using these channels in the best manner can help your business flourish. To develop a successful integrated marketing strategy, acquire a thorough knowledge of consumer attitudes, research about your competitors, and study all about technological advancement.
To make a long story short.
A scalable startup popularizes your business. Your startup should make an effective business plan and keep its vision in mind to grow. The above-mentioned tips will give you a kick in forming a successful business plan that forms a vital part of scaling your business. So, follow them and let our startup reach great heights.