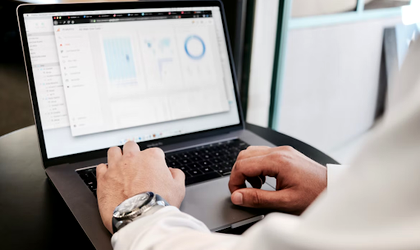 Business data is an essential asset for any organization, and it needs to be stored securely. Unfortunately, many businesses are still not taking the proper steps to ensure their data is properly safeguarded against potential cyber threats. So, you need to learn how you can safely store your business data and protect it from unauthorized access or manipulation – including techniques such as encryption, cloud storage solutions, physical security measures, and more. By following these tips and best practices, you can make sure that your valuable business information remains secure no matter what challenges come your way.
Research Regulations
Depending on the nature of your business, you may need to comply with certain data security regulations. Make sure to research any applicable rules and regulations to ensure that your storage and security protocols meet all legal requirements. You need to adhere to various government regulations no matter the type of data you're storing, so make sure to review them before making any decisions. For example, the HIPAA Privacy Rule, the Children's Online Privacy Protection Act (COPPA), the Gramm-Leach-Bliley Act, and other applicable regulations. And if you're storing sensitive personal data, such as financial or healthcare information, you'll need to be especially vigilant in protecting it.
Use Encryption
Data encryption is one of the best ways to protect your business data from potential cyber threats. By using a strong encryption method, you can scramble the data so that it's unreadable unless someone has the correct encryption key. Encryption is especially important for any sensitive data that you store, so make sure to use a reliable encryption system to keep it secure. If you store customer data, make sure you have procedures in place to ensure that only authorized personnel can access the encrypted data. Additionally, keep your encryption key safe and secure so that unauthorized individuals cannot gain access to it. Using these simple precautions can help protect your business from potential cyberattacks.
Take Advantage of Cloud Storage Solutions
Cloud storage solutions are becoming increasingly popular due to their reliability and convenience. By using a cloud-based service such as Microsoft Azure or Google Drive, you can store your business data safely and securely in the cloud. Plus, these services often come with features such as automatic backups, so you don't have to worry about losing any valuable information in the event of an emergency. And if you're concerned about security, you can use encryption to further protect your data. With cloud storage, you can rest assured that your business data is safe and secure.
Invest in Physical Security Measures
Physical security measures aren't just important for protecting your office building – they're also essential for safeguarding your business data. Invest in physical security measures such as door locks, fire alarms, and other security systems to ensure that unauthorized individuals are unable to access your data. Additionally, consider enforcing a strict policy when it comes to employees accessing and handling sensitive information. For instance, you may want to limit access by requiring employees to use a secure password or biometric technology.
Stay Up-to-Date on Security Updates
It's important to keep your business data safe and secure by staying up-to-date with the latest security updates. Make sure that all of your software is regularly updated so that any potential vulnerabilities can be patched quickly. Additionally, be sure to regularly review your network security settings and look out for any suspicious activity. By taking these proactive steps, you can reduce the risk of a data breach or other cyber attack. Being aware of potential threats and taking steps to protect your business data is essential for running a successful digital enterprise.
Adopt a Proactive Approach to Data Management
The best way to ensure that your business remains compliant with data security laws is by being proactive in managing how it handles customer information. This includes creating policies and procedures on how data is collected, stored, used, and destroyed when no longer needed. Additionally, implementing an overall risk management strategy will help identify areas where weaknesses exist to ensure proper safeguards are in place throughout the organization. By taking a proactive approach to data management, you can ensure your business is compliant with regulations and maintain secure customer data. 
Secure Your Network With the Right Technology
The most effective way to keep your sensitive data safe is by investing in the right technology. Utilize firewalls, authentication protocols, encryption software, and other security measures to help protect your networks and systems from potential cyber threats. Additionally, be sure that any remote access points are properly secured so that only approved users can gain entry into your network. Having the right tools in place will go a long way toward reducing the risk of an attack or breach on your business's digital infrastructure.
Utilize a Security-Minded Culture
To ensure that all of your data remains secure, it's important to create and maintain an organizational culture that is security-minded. This means educating employees on the importance of protecting their data and making sure they understand the risks associated with careless handling or sharing of information. Additionally, consider conducting regular training sessions on cybersecurity best practices or establishing a company-wide policy for reporting suspicious activity. By fostering a security-minded culture throughout your organization, you can help protect your business data and keep it safe from potential threats. 
Hire Professional Help
Taking steps to safeguard your business data is essential, but there may be times when you need some help from professionals. Cybersecurity experts are trained to identify potential threats, stop malicious attacks, and restore your data in the event of an attack. Additionally, these professionals can guide security best practices and help you implement stronger measures for protecting your data. By relying on experienced experts to help keep your business safe from cyber threats, you can be sure that all of your sensitive information remains secure. 
By taking these steps to protect your business data, you'll be able to operate more efficiently and effectively while ensuring that it is kept safe from outside threats. Properly safeguarding your company's digital assets will not only protect your customers' information but also give you peace of mind that your business will remain secure.