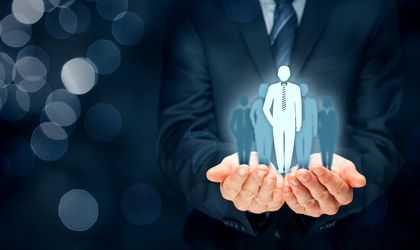 Navigating turbulent times is the art of doing business. When economies are struggling or supply chains are disrupted, you need strategies in place. Essentially, it comes down to being flexible and adapting to current conditions. That's easy to say, but harder to do in practice. You obviously need systems in place to move when things start to dip and when they're flourishing.
Keep Your Finger on the Pulse
One thing that every business owner should use is an economic calendar. Regardless of whether you run an international company, a local business or are listed on an exchange, it's worth knowing what potentially significant events are on the horizon. An economic calendar gives you an overview of upcoming events, it allows you to order them in terms of significance and see where announcements will be made.
For example, if you're based in Germany, you can look at the economic calendar, and it can tell you the ZEW Economic Sentiment Index rating gets announced in mid-March. The index measures the level of optimism among analysts concerning Germany's economic fortunes over the coming months. As a sentiment rating, it doesn't mean what's said will happen. However, it's a reflection of what analysts think and, in turn, how positive or negative the economic conditions could be in the next six months.
That's important information for anyone trading in Germany or entering the German market. Something else you need to do during tricky economic times is focus on decision-making. A study by Raffaella Sadun et al found that the structure of an organisation impacts how well it navigates economic downturns. The study found that the ability to make "tough decisions" may "favour centralised firms". This doesn't mean companies with a decentralised structure can't make tough decisions. However, if there's a clear hierarchy, it can be easier to get tough decisions pushed through in less time.
Act Quickly and Decisively
That can be useful during periods of uncertainty because timing matters. Because economic situations can change quickly during downturns, you can't delay important decisions. Waiting too long to downsize or increase output in certain areas could have more impact than it otherwise would. Certainty in thinking and acting is crucial during uncertain times. Of course, that doesn't mean every decision will be right. However, the sooner you act the better chance it has of being effective.
Another concept that any business owner needs to accept during tough economic times is that costs may have to be reduced. However, According to Harvard Business Review, redundancies aren't always the best strategy. Even though job cuts are common during economic downswings, they aren't essential. As noted, companies that successfully emerged from the Great Recession were in better shape because they focused on restructuring and refining their operations.
Some may have made redundancies, but they also spent time plugging leaks and streamlining existing processes. In this regard, you can actually emerge from a recession in better shape than when you went in. That's not to minimise the impact of recessions. However, with the right strategy, a tough economic patch doesn't have to mean the end of your business.