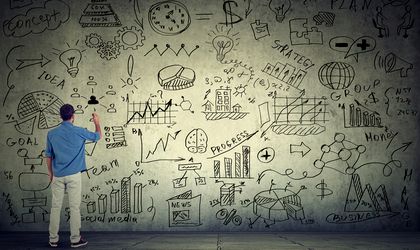 As a new or aspiring entrepreneur, you've probably heard a number of jaw-dropping statistics about the rate of business failure in the UK. However, it's only around 20% of businesses that actually fail in their first year of trading, while this number increases to 60% during the first three years.
Of course, there are many facets to successful business management, all of which contribute to the success or failure of your venture. Here's some advice on how to manage your new company effectively:
#1. Recognise the Importance of Cash Flow
One of the main reasons why new businesses fail is the failure to successfully manage cash flow, which can undermine their ability to fulfill orders or undertake work and lead to a cessation of revenue into the company.
So, understanding the importance of cash flow and identifying strategies that can help you to optimise your level of working capital can prove critical in the early stages.
The question that remains, of course, is how can you optimise your cash flow during the early stages of running your business?
Well, one idea is to utilise invoice financing, through which you can sell your accounts receivable for an upfront sum and negate challenging 60 or 90-day invoicing terms. Borrowing against purchase orders provides a similar source of short-term cash, so this can be considered in the case of product-oriented firms.
#2. Managing Profit and Loss
There's an old business adage which says that "turnover is vanity, but profit is sanity", with this referring to a common issue and misconception that underpins many commercial failures.
After all, optimising turnover can become an obsession for new entrepreneurs, even though this means little unless it translates into a tangible, bottle-line profit at the end.
The key is to understand the relationship between profit and loss in your business, with this focused on how your costs of operation and tax requirements eat into your turnover and impact the bottom line.
Obviously, minimising costs is crucial here, while factors such as pricing are also key to ensuring your firm is profitable over time.
#3. Understanding the Importance of Tax Efficiency
Last, but not least, we come to the prickly issue of taxation, which every business must consider if it's to comply successfully with UK law.
While only businesses that earn above an £80,000 threshold are eligible to pay VAT in the UK, limited companies operating on these shores will have to pay 18% corporation tax.
Such levies must be paid on all money earned within the relevant financial year, while all associated tax returns and payments must be filed within the necessary deadlines.
Make no mistake; taxation must be an integral component of your business planning, from the moment that you very first begin to trade.