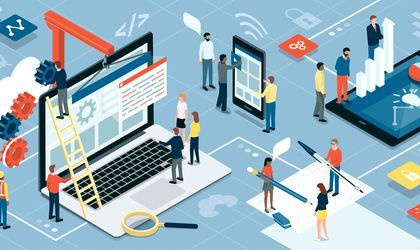 Do you own a commercial business and you're stumped about what's going on? Your company may appear to be operating normally, but you know it's not up to standard. This suggests there are things you should examine closely and act on. 
However, you don't have to figure these things out on your own all of the time. Sometimes, all you need to do is read and know what's holding you back. To help you out, here are tips on how to maintain operational efficiency in your commercial business.
Choose The Best Software To Increase Productivity And Efficiency
One of the best actions you can take to keep your business efficient is to invest in commercial software. There's a wide choice of software available to make running any type of business more efficient. Because of this wide variety, it can be difficult to decide exactly what you need. There are tracking and project management tools as well as inventory management and invoicing applications that can save you hours every day on administrative tasks. 
When deciding what tools to purchase, consider those that are capable of carrying out tasks in your business more efficiently while increasing your revenue. If you're unsure which software to choose, you can check out tools like HVAC software and other helpful programs.
One of the biggest killers of productivity in modern businesses is worker distraction. Find ways for your employees to manage their time more efficiently, such as creating a formal schedule for them to follow. This is because the time spent by your team on productivity determines also the efficiency of your business. So letting your team know upfront what they'll be doing throughout their workday, from start to finish, is key to keeping them focused and efficient.
Employ A Virtual Assistant
To preserve operational efficiency in your commercial organization, consider hiring a virtual assistant. It's a cost-effective way to help your commercial business run more efficiently. They're particularly useful for ensuring you keep track of your tasks. With the help of a virtual assistant, you'll maintain work efficiency as you eliminate work backlog. Some of the assignments you can give a virtual assistant are those that involve writing, research, or planning meetings. 
Virtual assistants are also useful for outsourcing small, one-time activities that arise unexpectedly in a business. If one of your clients phones out of the blue with a question, a virtual assistant can go and get an answer within minutes if you're not available to do it yourself. With a virtual assistant, you can boost your business while retaining efficiency as you won't have to focus on multiple activities at once.
Streamline Your Office Space
Your office space will have a significant role in how efficiently everything functions over time. Make sure all your equipment is easily accessible from anywhere in the office. If people have meetings frequently, arrange their workstations so they don't have to shift their belongings every time someone sits across from them. Ensure everything is up to code and your staff understands how to utilize everything in the office so there are no mishaps.
It may be hard at first to get everyone on board with these changes. But once you get into the rhythm, it will all become second nature and things will become much smoother for your organization. Maintaining operational efficiency in a commercial firm may not be that difficult if you prepare from the start of your business' life cycle.
Consider Shifting To Automation
If you want to maximize your efficiency and take it all the way, consider shifting to automation. For example, if you have a warehouse that handles a lot of shipments, it may be time to think about an automated system for this operation. This would need the use of conveyor belts rather than a human worker, who can become tired of transporting products at any time. 
Even if you'll have to spend money on this upfront, it can be a worthy investment. If your staff is already struggling to keep up with how quickly goods come in and out, it can be a sign this is what you need.
Conclusion
One of the most crucial parts of running a commercial firm is operational efficiency, and efficiency means being able to maintain your business operations. Therefore, consider applying the tips above to maintain operational efficiency in your business. By doing so, your organization won't have to suffer as a result of someone's failure to pay attention to tiny details over time. When a business becomes efficient, the benefits are limitless.