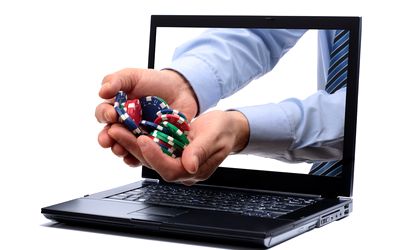 Gaining a foothold in the European gaming market is no easy feat! The industry is competitive, and consumers are picky when it comes to companies they choose to support. So how do you stand out from your competitors? This article offers a detailed analysis of how to grow your European gaming company.
Research the market
The first step to growing your European gaming company is researching the market. You need to know what's going on in your target market. Are there any major trends? What are people talking about? What do they want? Look at other companies and see what they're doing, what their goals are, and who their competitors are. You can also look at other countries' gaming markets and see how they compare to yours. By knowing this information, you can create a game that appeals to your target audience and will be successful in your chosen market.
Choose the right gaming platform
You can choose between several different platforms for your gaming company. If you're looking for a long-term business model, it's important to choose a platform that will be sustainable over time. This will allow you the maximum flexibility in what types of games you're able to put out there and how many people can play. From console and mobile gaming to iGaming and more, the range of different gaming platforms available allows for many new opportunities for companies to get involved in. Many gaming companies have produced iconic titles throughout the years such as Live Monopoly from Evolution Gaming, and more. The limits are endless for European gaming companies today!
Obtaining a licence
Obtaining a government licence is essential for business operations because it allows you to hire employees, pay taxes, and avoid legal issues. However, even if you get approved for a licence, it will likely only cover one country at a time. The best way to obtain this is by opening an office in the country where you intend to operate and then getting the necessary permits from the local authorities.
The importance of customer service
Good customer service is crucial for any business, but it's especially important for gaming companies that want to grow. The biggest reason for this is that gamers are more likely to spend money on a product or service if they feel treated with respect and care. For example, if you're selling a game and customers don't get what they paid for, this can lead to negative reviews and lost sales. Therefore, every time a customer calls, emails, or chats with you, make sure they feel heard and cared for.
Utilise social media
People are using social media now more than ever to find out about products and services before making purchases. If used properly, social media can be a powerful tool for European gaming companies trying to build a community among consumers. It's also a good way for you to find out about new trends in gaming, as well as what people are interested in. You can use this as a way to get feedback from customers. What's more, is that you can also use it for advertising your product and services which is a great way to build your online presence and ultimately drive your brand to success!
Photo: dreamstime.com