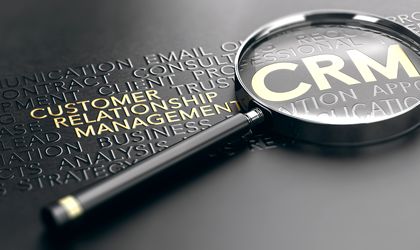 In the pursuit of growing your business, you just can't turn a blind eye to modern business software. Take it as a must-have—as something to enable your business to maximise its full potential. Among the many pieces of programs that you can take advantage of now in your business is customer relationship management (CRM) software.
As a brief refresher, CRM software is a management tool that collects, processes, and handles data related to customer interactions. It can help businesses innovate, improve, and manage the way they nurture their relationship both with their existing loyal customers and even those you're still trying to reach.
However, not all available CRM programs and services are created equally. And choosing which one fits your business needs can be a bit tricky. Because of that, this article will guide you on how to choose the right CRM software for your business.
Identify Your Needs
Each CRM software has its respective pros and cons. The only way for you to weigh the best choice accordingly is through assessing your needs. The best way to measure this standard is by factoring in your business needs.
You can start by listing all the problem areas in your business concerning customer relationship management. This list of problems can help you determine the features you need.
Below are some of the areas your business may be experiencing now:
Customer representative schedule management
Customer data collection
Sales cycle supervision
Assess The Functionality Level And Functions Your Need
Aside from identifying the features your business needs, you should also identify the features or functions you don't need. By identifying those, you don't end up paying for CRM software with so many features that you won't even end up using. After all, the monthly or yearly license and service fees can be costly.
With that in mind, these are some of the most relevant features your chosen CRM software should have:
Stable customer service and support
Customisable
Scalable
User-friendly
Test The CRM
Before you finally sign up and pay for one, test the CRM software. You should have a dry-run, so you can get that first-hand, practical, and actual experience of what it's like to use the CRM software's platform. Otherwise, you could be misled into believing that it's easy to operate and user-friendly, when in fact using it can be confusing and difficult.
If the CRM software provider doesn't offer a test run, then you may want to stay clear from that provider. Remember that you have a lot of options—some of them are comfortable offering test runs to their potential clients.
Ensure Ease Of Integration With Other Applications
The beauty with most CRM software today is that you can integrate other business applications and programs you may be currently using—a business phone system for example. This nifty feature improves the overall efficiency and operations of your business as it allows the seamless flow of information and data from one application to another.
If you find CRM software that can allow you to smoothly deploy it together with your set of business applications, then it's worth testing out.
Read more: Building a website? Check Out The Leading IDX Plugin For WordPress Websites!
Learn how to turn your WordPress website into the hub of your brand, lead generation, and marketing.
Assess The Different Types Of CRM
CRM software addresses customer relationship needs. However, even if CRMs have a single main purpose, each of them is built to solve industry-specific needs, which resulted in many different types of CRM software in the market. Narrowing down your options entails going through each of these types to see which one can address your business' customer-related concerns.
To wit, these are three of the main types of CRM software:
Operational: This refers to the type of CRM software responsible for working towards sales, marketing, and service automation. This type of CRM software can help your business in the process of generating more leads and converting these leads into paying customers. Here are the specific areas of operational CRM:

Sales automation: This is what helps the organisation in automating the sales process. All the information your business can have from the sales automation aspect of operational CRM helps the business meet customer needs and increase sales.
Service automation: When the service of your business is now automated, you may be able to provide better quality service, while also nurturing a stronger relationship with your customers. This line of service automation includes customer service and support, customer call management, and customer label management.
Marketing automation. With this kind of system, you can find the best way to advertise your products. Your marketing campaigns can be more effective when you leverage technology to your advantage, as you may now be more efficient and accurate with your processes.

Analytical: This type of CRM refers to analysing, gathering, and organising all the customer and sales data, so your business can use these to your advantage to analyse and come up with more data-driven decisions. Going through this kind of accurate analytical process can avoid mistakes, and therefore also lead your business towards better decisions. Below are some benefits an analytical CRM can do for your business:

It enables data mining: Through your analytical CRM, you can now store your data in one easy-to-analyse, central, and organised system.
It allows you to build your business' buyer personas: With analytical CRM, you'll now have customer data, which you can use to better understand your customer's wants, needs, and preferences.

Collaborative. As its name implies, a collaborative CRM enables your team to have better collaboration across different departments. With a good collaborative CRM, all the departments can have all the information they need, whenever they need it.
Once you're decided on the specific type which meets the checklist you're looking for and your business requirements, you can then significantly narrow down your options, based on type.
Conclusion
In closing, this guide is meant to show you that choosing CRM software for your business is no easy task. It's not a decision for you to rush through or think only as an after-thought. As you can see, there's a lot of research, thorough thinking, and effort in selecting the best CRM software choice for your business.