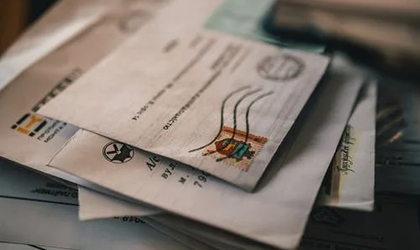 There are several details that you should consider when running a business such as the efficiency of software and whether you have the right tools to deliver the right services. It's for such reasons that businesses and households need franking machines.
The machines were invented in the 18th century, but with time, they have evolved, and families and companies currently use them to facilitate the postage needs, such that they have the right stamps for every letter they intend to send. If you are tired of wasting time and money when sending mail, then Franking machines could be your ideal solution.
If you are still wondering how the device will save on your resources, here are reasons to convince you:
1. They are convenient
Having a franking machine is similar to having a dedicated mailroom set up at your home or office. With such a tool, you will reduce the number of trips you make to the post office, and you will also reduce the wasted postage that most people incur as a result of fluctuating rates.  
2. It Eliminates Errors in Mailing
Most people often confuse stamps; hence, you might send mail to the wrong destination. There are numerous stamps to pick from, and it's easy for anyone to confuse them when choosing one. However, with a franking machine, you can save yourself the hassle and eliminate mailing errors.
For over 95 years, franking machines have helped businesses and households eliminate the mailing errors; therefore, for postal franking services, you should consider contacting a trusted post room systems expert who will help your business grow and save more.
Besides, the Royal Mail in the United Kingdom, often recommends that people should use franking machines that have 2D barcodes which improve the sending accuracy.
3. Better Security
By getting rid of physical stamp inventories, you will save on money since you won't have to worry about damaged or lost stamps. The postage dollars will be safe in the lockable meter as opposed to having tons of stamps littering your desk.
4. Sending Mail Looks Professional
With a franking machine, you can add your logo to the mail, giving it a professional appearance. A franking machine, therefore, eliminates the need to incur extra costs when making a logo. Besides, it will help you customize the advertisement messages such that they end up suiting different clients since you have full control over the franking machine.
If you have a small enterprise, and you have difficulty venturing into the market, the franking machine would be an ideal solution to your marketing problems since you can make the right impression to customers.
5. One Can Account for Mailing Costs
With a franking machine, you will have your postage expenditure in check since it automatically records expenses incurred in sending mail. As a result, you will have an easier time reconciling costs and budgeting mailing expenses.
6. It's a Cost-Effective Means of Sending Mail
Most people have prioritized sending emails, but it cannot replace traditional mails. When making business deals with other corporations, businesses are often compelled to use physical mail as opposed to sending emails.
With franking machines, companies can save on extra mail charges since it would be expensive to pay over the counter or to have to rush to the post office and incurring transport costs. With franking machines, companies can manage to send huge volumes of letters from their offices. Besides, you will receive discounts when using a franking machine as opposed to visiting the post office to purchase stamps.
7. Fast Mail Delivery
Postal companies consider metered mails to be a high priority; thus, you will have your letter delivered faster. Once you send mail using franking machines, the mail is already postmarked and dated, therefore, it goes through fewer steps. For the same cost, you will have your letter delivered faster. 
8. Helps Streamline the Sending Process
Most people and businesses are often looking for means to streamline their normal operations. With a franking machine, you can reduce costs and waste when sending mail. Besides, you will have an efficient mailing system resulting in more profit or the business. The machine also helps in cost allocation since, with it, you can identify the consumption cost in every department and allocate the right funds.
Most people are unaware of franking machines, and as such, the technology has been undermined for a long time. Franking machines have several benefits, and with time they have been enhanced with added features, making them relevant and efficient in the world of business. To save on time and money, you should consider getting yourself a franking machine.