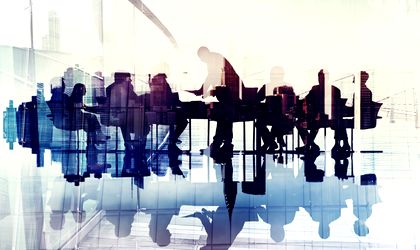 The pandemic, which is still on, has affected businesses, and not to mention different institutions, in several ways that one can only imagine. Despite covid still lingering on in Romania, there might be some positive impact soon. Several areas have been accelerated as a result of covid. 
In this article, our focus is not to tell you about the negatives of Covid but to enlighten you on some positives in areas that are well known in Romanian businesses. So, are you curious and want to learn more about how businesses can be impacted positively in the long term? 
To this effect, you may want to keep reading as it shall be discussing areas that may be of interest to you. 
Key Currency: What you need to know
The first thing to know about key currency is that it is a company situated in the UK. They are not restricted in their services as they are very much open to serving individuals and businesses. Irrespective of you registering either through a phone or online doesn't mean you would be given license or freedom to trade. One good area in which Key Currency, a British Broker is known to excel is helping out by advising on currency markets. In addition to ditching advice, a user on the platform can carry out transactions efficiently or effectively. Plus, if you are a novice, customer support is more than willing to walk you through any difficulty you may be experiencing; thereby building up your confidence levels on the market. Businesses in Romania don't have to feel let down by the ongoing pandemic even though it has mentally affected many individuals. 
Moreover, those mentioned above have a positive, long-term impact on businesses in the country. This goes to say that in no time, the reward would not only benefit businesses but also spread across several sectors in return.
Positive Long-term Impact On Romanian Businesses 
The following are some areas in Romania Businesses which there's a real possibility of being impacted positively due to covid. 
On technology: The pandemic altered Romanian businesses in a technological aspect. First of all, there was a speedup of digital transformation. Businesses, especially those which had to face customers daily, resulted in learning and using AI technologies. This way, they ensured there would be no close contact and at the same time delivering on their services. As time passes, there would be full adoption of the technology as it is faster in rendering services to customers while keeping everyone safe.
Remote Working: Before covid came into existence, people worked remotely. However, since the pandemic, those numbers have gotten significantly high in Romania. The loss of jobs has resulted in people scouting for remote jobs to do. This, in turn, has led to more productivity and fewer chances of being infected since they can stay at home and carry out their task. In the long term, there is every possibility of this becoming a common occurrence, as many workers around the globe now actively seek out remote contracts and jobs as the benefits outweigh the negatives. 
Less dependency on physical infrastructure: You would agree that before covid, there was more dependency on physical infrastructure. However, that notion is slowly changing, and there is less dependency on physical infrastructure. This is prevalent in schools as more students have done online schooling where they are being taught as if they were in a school environment or building. There are other notable physical infrastructures which covid as brought about a change. However, students feel more comfortable, especially those racially abused or maltreated in school buildings or environments. 
Businesses can save more money: The uncertainty that the pandemic brought has given organizations or businesses a wake-up call. They have had to evaluate their net spend and cut costs on areas less pressing to save up for any financial impact the pandemic would cause. This means, even when the pandemic is over, there is a tendency to adopt a stricter approach towards spending by actively seeking out practices that help save money. They may be well equipped for any uncertainty that may or may not present itself in the long run. 
Businesses became more innovative: In Romania, the impact of covid on businesses has made them more innovative. For instance, enterprises specializing in rendering a particular service to their customers were left with no choice but to change their approach and create a totally different brand. This resulted in them diversifying and hence bringing in additional funds to the business. This has opened their minds towards switching things if they feel clients or customers are losing interest in the services they render. Keeping the structure as flexible as possible is now the goal of every entrepreneur in Romania. 
The next area we would like to talk about is how bureaucracy is slowly reducing in Romania. There are several sectors in Romania where this organizational model is common. However, it would interest you to know that one area by which the gaps are narrowing quickly is on currency exchanges. This could be regarded as a hurdle in times past, but now it is slowly changing. These changes are a result of brokerages such as key currency. Key currency does RON transfers for a fraction of the price of the bank. Without wasting time, let's give you a brief insight on Key currency.  
The emergence of covid, which has affected most sectors in Romania, can positively impact businesses soon. It has served as a motivating factor as some businesses are bent on succeeding despite the ongoing pandemic. They've adopted newer strategies as well as approaches in how they run their affairs. Even though those approaches or, better still, strategies might not bring out results now, it would surely benefit them in no time. 
Finally, having gone through some things you need to know on key currency and the positive long-term impact covid might have on businesses in Romania. It can now be assumed that your business might take a positive turn in no time.