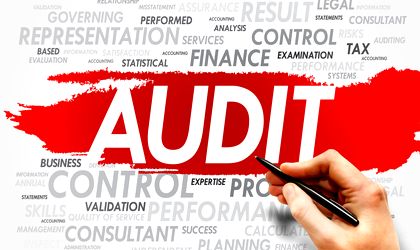 According to the Association of Certified Fraud Examiners' 2020 Report to the Nations,  "1/ 3 of the fraud occurs due to a lack of internal controls. Also, organizations that had control in place experienced smaller losses and detected frauds more quickly than organizations lacking control." This means if an organization wants to reduce fraud opportunities, it should focus on building and implementing robust internal control. For example, a poorly crafted travel and expense (T&E) policy can encourage employees to put a few extra bucks in their pockets without the Finance teams noticing. With a loose system and a few misdemeanors getting away easily, it can become the perfect disaster recipe for expense report fraud to grow incrementally.
The good news about tackling expense report fraud is that the Finance team can keep it under control with some healthy internal measures. Companies can start by evaluating their current expense reporting processes, including their travel and expense policy. They should also consider looking at an expense management software as automated technology can bring added advantages.
How to tackle expense report fraud?
The process of expense reporting and expense management is a long and tedious one. The process involves:
Employees collating their business expenses and creating expense reports 
Managers reviewing business expenses and reports and 
The Finance team ensuring expense reports are error-free before making the payment. 
The operation involves multiple processes and several stakeholders' time and efforts. And with manual processes, it can easily leave gaps for errors and fraud to go unnoticed. Additionally, long processes can cause an invitation for confusion and unintentional mistakes if it's not set up properly. 
Ensure clear and concise travel and expense policies
Most policy violations happen when employees don't understand the rationale behind the policy. A good T&E policy should be able to answer any questions employees may have. It should be able to communicate the expectation of the company to its employees clearly. It must cover every aspect of business expenses, such as :
Employee's point of contact
Reimbursable and non-reimbursable items
Due dates for submission of expense reports
Documentations to be submitted along with the expense report
If employees can claim expenses made during a holiday/weekend
Company rules and guidelines for using a corporate credit card
Company's payback period for the costs incurred by an employee
In a T&E policy, a company should be able to explain all the core principles to its employees and eliminate grey areas. A good practice to follow when it comes to a company expense policy is to continually update it. As the nature of business evolves, a company must ensure and question if their policy still holds relevance for their employees.
For instance, most companies didn't have a work-from-home policy before the Coronavirus crises. But as work-from-home became mandatory, the nature of business expenses changed as well. Companies' existing expense policy proved irrelevant to employees' current working conditions, and businesses had to tweak their policies accordingly. 
Communicate policies and processes with employees
Creating a comprehensive policy but failing to communicate it clearly to employees can be a lost cause. It can reflect as a poor show of communication from the management. If employees are unaware of the expense policy, they can continue committing errors or fraud.
Communicating your expense policy through emails is not enough. Employees will either miss it, forget to go through it or misinterpret certain parts of the policy. Companies can organize team meetings, training sessions, or even a virtual session  to help employees understand the nuances of reporting and claiming for business expenses. 
During these sessions,the management and Finance teams can explain the policy and employees can get an opportunity to ask questions, hence boosting internal policy compliance. No matter which channel a company chooses to communicate its policies, at the end of the day, the end goal is ensuring everyone's on the same page.
Implement an expense management software
It can be tough to ensure that company policies are accurately followed and enforced in a manual set-up. An effective way to administer company expense policies is through an automated expense management software. 
With an expense management software, Finance teams will have one less problem to worry about. It can streamline the entire workflow, ensure employees follow company policies, and the finance team stay ready for audit and tax-season.
1. Simplifies the workflow
Sometimes a compliance issue may occur if the task of expense reporting consists of multiple processes. For example, in manual expense reporting, data entry errors are common, and employees can easily file duplicate claims without getting caught.
An expense management software is an excellent tool to simplify the entire process. Employees can simply upload their expense reports along with the receipts into the system. After employee submission, the software routes it to the approver for review. Thus, making the entire approval process rather straightforward.
2. Ensure real-time compliance
In manual expense management, one of the challenges is enforcing company policies. Even after ensuring employees understand the company regulations, unintentional errors can happen. Making corrections requires frequent back and forth between employees and the Finance team. Doing so can add delays to the reimbursement cycle.
An expense management software comes with a robust policy engine. It can play an active role in making sure employee expense reports don't violate company policies. Through the software, the Finance team can: 
Set up company T&E policies, no matter how complex it is. 
Regulate auto-reminders for employee expense reporting and approver expense approvals.
Can define spend limits based on departments, employee categories and more.
Activate triggers for different policy violation types (mild, moderate, or critical). 
Modern expense management software such as Fyle also comes with real-time policy checks. The software runs an audit and real-time policy checks on every expense report before the employee sends it for submission. In case of any policy violation, Fyle auto-flags the offense, prompting employees to correct before sending it for approval.
3. Stay audit-ready at all times
In a manual expense management process, the Finance department usually has to rush towards the end of the month to close books. Delays in the reimbursement process due to late report submission, correction of errors, and approval delays can all contribute to last-minute rush. 
But with an expense management software, the Finance team can prepare all the necessary documents in advance so that they stay audit-ready and avoid overworking towards the end. 
The software can:
Gather all the receipts, invoices, and expense reports under one system.
Provide easy access to employee reports from any device.
Review all expense details and reimburse employees on-time. 
Gain greater internal control today
Companies should reevaluate their policies and their expense management system to ensure there are no loopholes. A few loose ends here and there can give the impression that the company is not serious about compliance. It can also be an indication for employees that they can create mischaracterized expenses and get away with it. 
The company can reduce potential future fraud by creating a comprehensive policy and communicating it effectively with employees. By doing so, employees can have clarity about the whys, whats, and hows of the company's expense management policy and processes. This can reduce misinterpretation and confusion from the employee end.
One of the effective ways of enforcing company policy is by implementing a modern expense management software. The expense software makes the entire workflow simple and straightforward, so there are no confusions and rerouting. The Finance team can configure their company T&E policy into the software and enforce it. In case of any violation, the software auto-flags the offense and ensures the employee resolves the issues before the employee sends it for review. All this can help eliminate unnecessary delays so that the Finance team can close books on time.
In today's world, businesses can provide their Finance team and employees with tools that can help streamline processes, eliminate potential financial loss and simplify the process of expense reporting. Growing businesses of today are actively making the shift from traditional expense management to automated expense softwares. Maybe, it's time your business evaluates making the switch too.