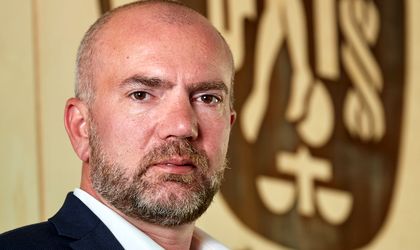 The four-star hotel unit located in Slănic Moldova resort obtained the SafeGuard certification this month, as a result of the audit performed by Bureau Veritas experts. In this way, Perla Moldovei managed to demonstrate one hundred percent compliance for the adoption of preventive measures against the new type of coronavirus.
The hotel management team ordered the implementation of all mandatory prevention measures against Covid-19, ensuring both the employees of the unit and the tourists that all the necessary conditions for a good development of the activities were undertaken.
In addition, the telephone numbers of the health authorities, but also of the public and private medical centers can be found in the reception area, placed there at the disposal of the staff as well as of the tourists. In the areas heavily trafficked by employees and tourists, delimiting markings are inscribed to ensure compliance with the social distance of at least 2 meters, but also instructions on the obligation to wear a mask in closed or crowded spaces.
The SafeGuard standard is a suite of solutions designed to meet the needs of all sectors of the economy as they are reopening. It addresses the risks specific to all places where people live and work, while training teams effectively on good hygiene practices and verifying the consistency of establishing and implementing protection measures.
The hotel unit in Slănic Moldova fully complies with the safety procedures and the appropiate cleaning and disinfection protocols so that both the staff and the hotel guests are in complete safety throughout the operating program.
"The mission of Bureau Veritas is, and has been for 200 years, to shape a world of trust. The Safe Guard label meets the demands of the new normality of the society in which we live, in terms of health, safety and hygiene. This service is part of our global initiative, Restart your Business with BV, a suite of solutions that ensures the safe resumption of activity in all areas of business.", said also Alexandru Vidu, CEO of Bureau Veritas Romania.
The SafeGuard label awarded by Bureau Veritas covers all common areas of use, such as the reception area, toilets and busy hallways, applicable to the entire hotel area of 2850.