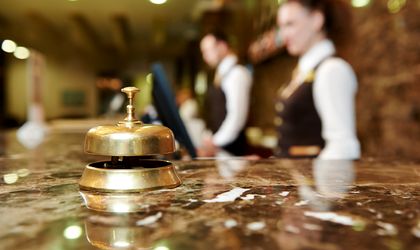 Automation, an increasing role for technology, a lack of human resources, development of the sector through new investments and a growing delivery segment are among the most important trends forecast by Romanian managers and entrepreneurs as well as specialists of the Hospitality Culture Institute, an independent research, training, and consultancy institute studying the HoReCa market.
By Claudiu Vrinceanu
Trend: Automation
2020 may not have a single dominating trend, but it will set some directions that will revolutionise the hospitality industry. In terms of technology, automation is becoming increasingly popular in the industry, from the implementation of CRM and chatbots in companies that operate locations to online platforms and e-markets for HoReCa customers or suppliers, says Cristian Cristea, Business Development Director HoReCa Macromex. The role of online communities and personalised experiences will also increase: each client will want to share their experience interacting with a relevant brand that resonates with them.
Sustainability – a concept that until recently had only been embraced by large corporations – is gaining ground in the hospitality industry. According to the Hospitality Culture Institute, we will talk and act more and more on topics like the elimination of plastic or the reduction of waste and pollution.
Teamwork and professional networking: priorities for HoReCa specialists
Teamwork on joint projects in the industry is among the most important trends of the moment. Isolating yourself in individualism in 2020 is no longer a productive solution. "Due to the acute lack of human resources, professional networking is no longer a nuisance, and it becomes a common source of resources, essential in achieving the objectives of any professional in the industry," says Laurentiu Mata, regional director of the National Association of Cooks and Confectioners in Tourism (ANBCT).
2020 – A year of investments
If we wanted to address the most significant trend on the HoReCa market in 2020, we could talk about development.
This year will bring a series of new investments, in new hotels (at least 40 units are in the pipeline for 2020 and 2021), in restaurants or event centres, leisure centres or spa areas, according to FIHR president Calin Ilie. This development comes after years of increased performance in tourism, as a result of good tourism taxation, and represents consistent investments made by both existing investors (who are expanding or upgrading their businesses), as well as some new investors coming from other sectors to test the HoReCa market.
As for the stage of the hotel industry in 2020, it is like a crusade: investors are constantly conquering buildings and turning them into hotels and resorts. "Romania is slowly becoming an interesting European destination, especially because we have the unique advantage of mixing the natural ecosystem with the latest technology. Compared to other countries in Europe, we and the Bulgarians have the lowest prices and have a huge potential all year round. Demand exceeds supply in high seasons and we have different high seasons depending on the area. There are still many resorts in pretty bad shape, but private investments are on their way," says Octavian Moldovan, general manager at Suter Palace Heritage Boutique Hotel.
Growing delivery market
"If I were to think of a booming trend in 2020, I think it will be in the delivery area, as we live in an age when time has become extremely limited and we can no longer take the classic long coffee or lunch breaks during the day," says Vasi Andreica, the founder of TED'S Coffee. This industry will explode, with existing platforms targeting other product groups besides those currently being delivered, and new players will appear in the field.