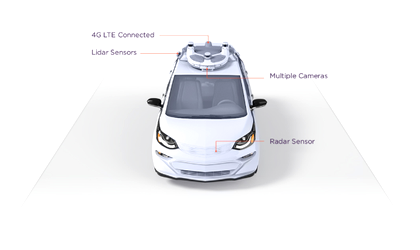 Honda Motor will invest USD 2.75 billion and take a 5.7 percent stake in General Motors Co's  Cruise self-driving vehicle unit, and the companies will jointly develop autonomous vehicles.
Honda's partnership comes months after Japan's SoftBank Group made its own multibillion-dollar commitment to Cruise.
Honda, which has lagged behind many of its rivals in developing self-driving vehicles, is paying USD 750 million upfront for the equity stake in GM's Cruise and will contribute another USD 2 billion over 12 years in development work and fees.
The Japanese company will provide engineering expertise, extends cooperation between the two automakers in a technology that has enormous costs and risk but no market-ready products.
Honda's investment boosts the value of Cruise to USD 14.6 billion – about a third of GM's USD 48 billion market cap. GM acquired the San Francisco-based startup in March 2016 for a reported USD 1 billion.
In January, GM filed a petition seeking U.S. government approval for a fully self-driving car – one without a steering wheel, brake pedal or accelerator pedal – to enter the automaker's first commercial ride-sharing fleet in 2019.
"This investment is based on a shared vision and their (GM's and Cruise's) superior technologies in this area, "Honda executive Seiji Kuraishi said.
GM Cruise has a test fleet of more than 100 self-driving versions of the Chevrolet Bolt, rebadged as Cruise AV.
GM CEO Mary Barra said the automaker is still focused on testing self-driving vehicles in San Francisco before expanding to other markets.
The GM-Honda announcement extends a partnership that includes joint development of electric vehicles with hydrogen fuel cells that are expected to go on sale in 2020. In June, Honda also said it would buy advanced batteries from GM in a move that could significantly reduce the cost of future electric vehicles at both automakers after 2020.