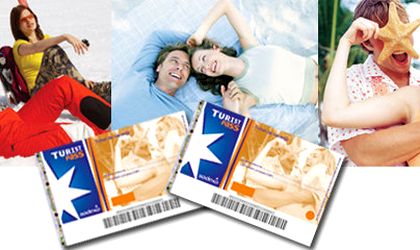 The introduction of holiday tickets for Romanian state employees, paid from public funds, seems to generate new behavior patterns as public servants treat the vouchers as easy money and spend them on expensive accommodation and tourist attractions.
The tickets have a value of RON 1,450 for each state employee and were meant to boost local tourism as they can be used only in Romania.
First official data reveal that 190,000 overnight stays were paid with holiday vouchers this year, up 269 percent compared to the same period of 2018, according to the Travelminit.ro, a hotel booking platform.
But these data also reveal that state employees seem to lack the notion that vouchers are basically bonuses paid from public money and prefer to spend their holiday tickets in full season and on expensive tourist attractions in Romania – like the seaside, Prahova Valley, spa resorts and major cities.
"Romanian state employees should consider the vouchers as their own money, not something that is given freely by the government, because thinking this way will make them spend unwisely. OK, it's easy money, but don't spend them on 2-3 days of summer holidays. Almost everybody is using them in August when accommodation is the most expensive. They can use them in spring or autumn for a better vacation in countryside or in the mountains in a more remote resort", said Dan Anghelescu, a tourism expert.
If in 2018 the Romanians were reluctant to use the holiday vouchers and many of the pensions and hotels still did not accept this form of payment, in 2019 were about 200,000 overnight stays registered by Travelminit.ro using holiday vouchers.
Holiday vouchers can be used in any accommodation facility certified by the Ministry of Tourism and in any destination in Romania.
Tourists and hoteliers alike admit that holiday vouchers support Romanian tourism industry. The average holiday package cost paid with holiday vouchers is around RON 923.
Romanian state employees usually spend their vouchers, paid from public money, on short but expensive weekend vacations (2-3 overnight stays), or on extended all-inclusive vacations (4-5 overnight stays).