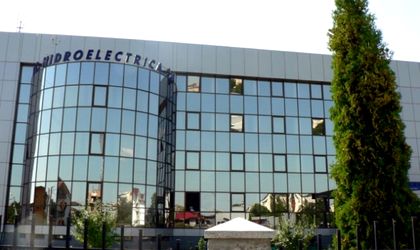 Hidroelectrica will hold the third bid for the Vidraru Hydroelectric Equipment Rehabilitation (AHE) project, estimated at EUR 82.15 million, according to the information provided by the company at Agerpres's request. The contract will be awarded through competitive bargaining, after the former energy producer's two previous unsuccessful bidding auctions.
The contract's duration is 56 months and the winner will be the entity offering the best value for money.
The price accounts for 60 percent of the bidding points, and the turbine guaranteed power band in a long-term operation at a net fall of 280 meters has a weight of 22.5 percent. The guaranteed turbine weighted average yield (10 percent), maximum guaranteed turbine coupled power (6 percent) and guaranteed generator output (1.5 percent) are also taken into account.
The participation notice accompanied by the awarding documentation will become public as soon as it is published in the Official Journal of the EU.
The contract is "turnkey" and involves mainly the execution of assembly works for the entire assembly of mechanical, hydro-mechanical, electrical equipment in the hydroelectric plant, dam, pressure node and integration of already modernized installations (220 kV, AMC and Group 125 KVA generator from Vidraru Dam).
At the same time, works will be carried out on the existing hydro-technical constructions (dam, pressure branch, central, technical block, escape gallery) in order to consolidate them in accordance with the building regulations in force, repair works of the resistance structure, waste and reusable materials and rehabilitation of electrical, sanitary, ventilating and PSI installations.
Renovation works will be carried out in the center (floor and finishing in the technological spaces, space redevelopment) and the technical building (control room design) as well as services for the assessment of the technical condition of the installations, design and engineering for each of the functional technical units which are part of the investment objective, in order to complete a whole that confirms the approved technical and economic indicators of the investment; project management activities consisting in the coordination of works, services, acquisition / manufacture / procurement, delivery, testing, verification, commissioning for the implementation of a turnkey refurbishment contract.
The minimum requirement for bidders is to have had an average yearly turnover over the last three years equal to or above EUR 80 million.
If a group of economic operators submits a joint application, then the minimum turnover requirement will take into account, by cumulation, the resources of all the members of the group. The candidate can fulfill the condition of turnover by providing financial support by a supportive third party, the source writes.
The deadline for submission of applications is June 3, 2019, at 10:33, at Hidroelectrica headquarters.