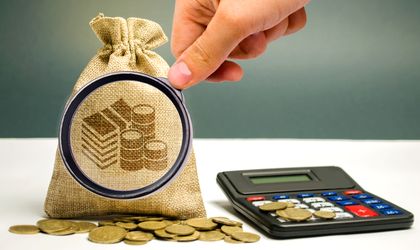 The post-pandemic world is full of uncertainties and opportunities, which makes now a great time for banks and other financial institutions to initiate programs that will give them an edge over the competition. Given the evolving business environments, banks should use every piece of useful technology that they can access to improve their data collection, analytics, and reporting. Having easy access to data, in turn, will empower these banking and financial institutions to make timely business decisions that are designed to meet the ever-changing needs of their clientele. 
If your banking, financial services, or insurance (BFSI) company is aiming to reach new heights, then now is the perfect time to make a move. Aided by a powerful and dependable performance management solution, your financial organization can get a more holistic view of the factors that affect your profitability and determine the changes that you need to implement to reach your next-level objectives for the business. Here are some of the actions that you need to take to improve your profitability management strategies and turn them into tangible results:
Quickly Transform Data into Actionable Outcomes
Having an intelligent system to support your company's analysts will not only lighten the burden of your personnel, but it will also reduce the time that the business needs to transform information into financial products and services. The capability to speed up your organization's time-to-value process is essential to ensuring that you can offer financial products and services that meet the exact, time-sensitive needs of the market that you cater to.
To reduce the time that's required to turn data into actionable items, your company needs a data management system that can ensure the seamless integration of information between different applications. It's also essential that the system you are using has the capability to offer a unified data source for analytics and reporting purposes. This will make it easy for decision-makers to interpret the data collected by the company and transform it into different offerings that are exactly what your customers are looking for.
Identify Silent Drains on Profitability
Aside from focusing on financial products and services that can generate profits for your business, it's also a must for your financial organization to take a deep look at the products, services, activities, and strategies that prevent your profit margins from reaching optimal levels. It's especially important to have a keen idea of where your profitability is coming from and which products and services in your offerings do not perform as well as expected.
Transparency is key to ensuring that you can reconcile the results of the different approaches you used to identify the drains to your company's profitability. To inspect all sources of profitability and compare them properly, you need access to a fine-grained data model generated by an efficient profitability management software, one that can determine data points down to the individual customer level. This way, it will be much easier to see which exact products and services are contributing to your company's profitability and which are not.
Model Cost and Profitability More Intuitively 
Accurately determining the profit level that you can expect your new financial products and services to generate can be a challenging prospect, but it can be made a more manageable task if you have a modern solution for modeling costs and profitability. Ideally, the allocation engine that your organization is using should be able to model and calculate costs at a granular level. It should also be able to spread the costs across multiple business units. With these capabilities, your organization will be able to estimate a profit level that is closer to reality.
Use One Ecosystem to Ensure Efficiency
While using profitability management solutions from various providers has its own benefits, it cannot offer the level of efficiency and convenience that a unified ecosystem can reach. If your company is able to source its data management solution, reporting and analytics tools, and other tools from a single provider, then the solutions that your company is using can all seamlessly work together. This means that the inputs and outputs from your data management program can be shared across all the other solutions you are using right from the get-go, eliminating the need for additional application programing interfaces (APIs) within the system that your organization uses. Minor as this detail may seem, it can significantly improve the speed, accuracy, and ease of implementation of the processes that you are using.
The post-pandemic world is presenting a lot of challenges to financial institutions, and the organization with the capability to immediately transform new information into well-designed products and services stand to gain much from this situation. If your organization is gearing to maximize the opportunities presented by the current times, follow the tips above so you can sustainably increase your profit margins.