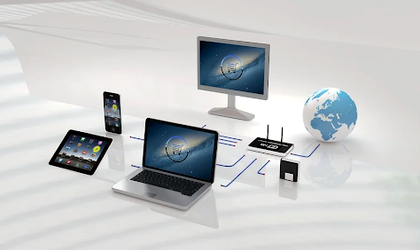 Starting an online store can seem like a daunting task, but it doesn't have to be. This blog post will outline some simple steps that you can follow to get your business off the ground. These steps include setting up your eCommerce platform, designing your website, and creating an advertising strategy. By following these tips, you will be well on your way to starting a successful online store. Read on to learn more.
Choose an eCommerce platform
The first step to starting an online store is to choose an eCommerce platform. This is the software that will power your website and allow you to accept payments online. There are many different options available, so it's important to do some research before making a decision. For instance, you can opt to set up shop on Shopify, which is a popular platform for small businesses. In this case, your storefront in Shopify should be able to take care of all your needs and reflect your branding. This means that you'll have to spend some time on Shopify's platform creating your store before you launch it. 
One feature that's important to consider is whether or not the platform offers a built-in shopping cart. This can make the checkout process smoother for your customers. You should also take a look at the payment options that are available on each platform. For example, Shopify offers support for major credit cards, PayPal, and even Apple Pay. If you have a larger budget, you can also consider Magento, which is a more robust platform that offers more features and flexibility. 
Develop a business plan
A business plan is a document that outlines your business goals and how you plan to achieve them. This is an important step in starting any business, but it's especially crucial for an online store. Your business plan should include information on your target market, your product offerings, and your marketing and sales strategies. This document will serve as a roadmap for your business, so it's important to take the time to create a well-thought-out plan.
Come up with a business name
Just like in setting up a brick-and-mortar store, coming up with a name is important for your online business. This is because it will be how customers remember you, and it will also be what appears on your domain name. Try to come up with something catchy and easy to remember. You can also consider using keywords in your business name so that it shows up when people search for businesses like yours online.
Decide on a business structure
You also need to decide on a business structure before you can start your online store. This will determine things like how you file your taxes and how much liability you have as a business owner. The most common structures for small businesses are sole proprietorships, limited liability companies (LLCs), and corporations. You can learn more about each of these structures by doing some research online or speaking to a business lawyer. 
Depending on the type of business you're running, you might need to get a business license. This is usually the case for businesses that sell physical products. You can check with your local government to see if this is something you need to do. More often than not, you can apply for a business license online. Just keep in mind that the process can vary depending on where you live. For instance, in the United States, you would need to apply for a federal tax ID number if you're starting an LLC.
Create a logo
Creating a logo is another important step in starting your online store. This is because it will be used on your website, business cards, and other marketing materials. Try to come up with something that's unique and represents your brand well. If you're not sure where to start, there are many logo design tools available online that can help you create a professional-looking logo. Just make sure that you don't use someone else's copyrighted work.
Find a web host
To get your online store up and running, you'll need to find a web host. This is a company that will provide space on its servers for your website. There are many different web hosting providers to choose from, so take some time to compare your options. Some things you should look for include uptime guarantees, customer support, and pricing. Once you've found a web host that meets your needs, you can sign up for an account and get started with setting up your website.
Design your website
The next step is to start designing your website. This is where you'll get to show off your brand identity and start building rapport with potential customers. Make sure that your website is well-designed and easy to navigate. This means having clear menus, well-written product descriptions, and high-quality images. Consider using high-quality videos to show off your products as well. You should also think about adding a blog to your website so that you can provide valuable content for your customers. And don't forget to include important information like your shipping and return policies. All of these will prove to be crucial in running a successful online store.
Have an advertising strategy
Finally, you need to create an advertising strategy. This will help you get the word out about your online store and attract customers. There are several different ways to do this, so it's important to find the approach that best suits your business. For example, you can use social media to reach a wider audience. You can also run targeted ads on Google or other search engines. And don't forget about traditional methods like print or radio advertising. These can still help you reach potential customers in your area.
By following these simple steps, you'll be well on your way to starting a successful online store. Just remember to take your time and do your research. With a little effort, you'll be able to launch a store that's poised for success. Good luck!