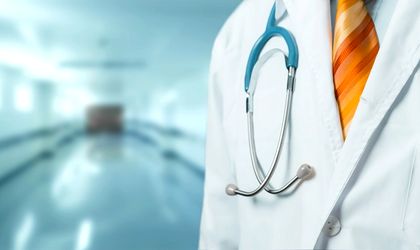 With timely and sufficient treatment, stomach cancer is a potentially curable condition. If the malignancy is diagnosed before it has spread beyond the stomach, the 5-year survival rate reaches 70%. In addition, sparing surgical techniques and targeted systemic medications preserve high quality of life. European hospitals offer comprehensive diagnostics, precise cancer staging and individual therapeutic schemes. If you want to undergo novel and effective treatment abroad, medical tourism gives you such an option.
Surgical and local interventions
Surgery is the main therapeutic option for people with early-stage cancer. Skilled doctors perform endoscopic interventions instead of open ones. Endoscopic mucosal resection and submucosal dissection do not require any skin incisions and have excellent efficacy in people with local tumors. Endoscopic tumor ablation can also be performed.
Another option for locally advanced gastric adenocarcinomas is transcatheter arterial chemoembolization – blockage of tumor vessels after the introduction of chemotherapeutic agents inside them.
Subtotal and total gastrectomy are indicated to patients with more advanced cancer. Lower or upper part of the stomach, or the entire stomach with regional lymph nodes is removed. Whenever possible, doctors preserve the functioning stomach. After a gastrectomy a patient receives detailed recommendations regarding diet and supportive medication intake (enzymes, vitamins, etc.).
Radiation therapy is used before surgery (in order to shrink a tumor), after surgery (in order to kill the remaining malignant cells), or instead of it (if a patient is not a candidate for invasive therapy). Precise and sparing three-dimensional conformal radiation therapy and intensity modulated radiotherapy are used in specialized hospitals.
Systemic treatments
Chemotherapy is administered before or after the surgical intervention for the same purposes as the radiotherapy. It may also be the main treatment for people with metastatic stomach cancer. Two or three chemotherapeutic agents are often combined for better efficacy. Modern regimens have fewer side effects, but still require constant medical supervision during therapy.
Targeted therapy includes:
Drugs that target HER2 (the protein that promotes growth of malignant cells)
Drugs that target VEGF (the protein that promotes angiogenesis)
TRK inhibitors (the protein that stimulates abnormal cell growth)
Immunotherapy includes several drug groups that allow a patient's own immune system to recognize and kill cancer.
Hospitals and prices for stomach cancer treatment
Stomach cancer treatment requires cooperation of gastroenterologists, oncologists, abdominal surgeons, radiologists and other healthcare professionals. The list of hospitals with the best tumor boards includes:
University Hospital Duesseldorf
University Hospital of Ludwig Maximilian University of Munich
University Hospital Ulm
University Hospital Frankfurt-am-Main
University Hospital Bonn
You can find updated and comprehensive information about these and other healthcare facilities on the Booking Health website and choose the best stomach cancer hospital for you.
The cost of treatment depends on the required interventions. Thus, the price for examination and a course of chemotherapy starts from 2,150 EUR. The price for surgical stomach removal with the subsequent plasty starts from 20,100 EUR. You can also find approximate cost estimates on the Booking Health website.
Undergoing stomach cancer treatment abroad
If you have no experience in undergoing treatment abroad, or if your condition requires urgent medical help, it will be safer and more convenient to use services of the international provider of medical tourism – Booking Health. Booking Health has been engaged in the organization of stomach cancer treatment in the leading hospitals worldwide for over 12 years.
Specialists of the company consider every nuance of the patient's condition and offer the following assistance:
Choosing the best hospital and doctor who specializes in stomach cancer treatment
Elaborating the preliminary treatment program based on the available medical reports; you will not need to repeat the examination
Making the appointment without long waiting
Sending invitation for treatment and issuing a medical visa
Providing a patient with medical insurance with coverage up to 200,000 EUR
Booking flights and accommodation for a patient and his accompanying person
Translation of medical reports, interpreting services
Independent control of prices for medical services, exclusion of additional fees for foreigners (saving up to 30-50% of the initial cost)
Support of personal medical coordinator 24/7
Leave the request with the available medical reports on the Booking Health website, and a medical advisor will contact you the same day for further guidance.