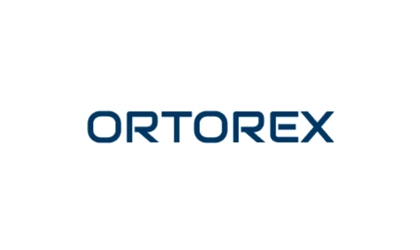 Ortorex, a trailblazing brand, is thrilled to share a series of new updates and partnerships that will elevate the company's ability to offer the best products to its customers. With a rich history of innovation and a focus on quality, Ortorex has emerged as a trusted name in the industry, and these latest developments will only strengthen that reputation.
A Glimpse into the Brand History
Established in 2019 in Poland, Ortorex has been unwavering in its dedication to providing products that foster a healthy lifestyle and enhance overall well-being. With the company's guiding principle, "Your Health Matters," Ortorex has persistently shown its commitment to offering consumers the most effective solutions for their health requirements. The brand encompasses a diverse range of products, including orthopedic and medical supplies, fitness equipment, and wellness accessories, all meticulously designed to enrich the lives of its customers. New products include orthopedic pillows, braces, supports, and compression wear, all meticulously designed to offer optimal support for the neck, back, knees, and other joints. These products have been developed using advanced materials and technologies to ensure maximum comfort, durability, and effectiveness.
Over the years, this company has gained recognition for its inventive approach to product design and development, perpetually aiming to stay at the forefront of industry trends and cater to the dynamic needs of its clientele. Through continuous investment in research and development, Ortorex has successfully retained its status as a frontrunner in the health and wellness sector.
Expanding Partnerships
As a testament to its unwavering commitment to innovation and growth, Ortorex is delighted to announce the expansion of its product line and the establishment of partnerships with several new factories. These fresh partnerships will facilitate Ortorex in further diversifying its product offerings, which currently encompass orthopedic supports, braces, compression garments, fitness equipment, and wellness accessories. Collaborating with these new factories will empower Ortorex to conceive and manufacture additional cutting-edge products.
Revitalizing Website with a Design Update
In alignment with its commitment to innovation and staying ahead of the curve, Ortorex is excited to unveil a design update to its website, ortorex.com. The refreshed design offers an enhanced user experience, complete with intuitive navigation, high-resolution product images, and comprehensive product descriptions. Moreover, the updated website also features an informative blog section where customers can find valuable insights on topics related to health, wellness, and the product line. This new feature underscores the company's dedication to not only providing top-quality products but also serving as a valuable resource for its customers.
A Bright Future Ahead for Ortorex
With these thrilling developments and strategic collaborations, Ortorex is well-positioned for sustained growth and success within the health and wellness industry. Remaining steadfast in its mission to deliver innovative, top-quality products that encourage a healthy lifestyle, the company eagerly anticipates fulfilling the needs of its customers for many years to come. To stay informed about the most recent news and updates from Ortorex, be sure to follow the company across various social media platforms.