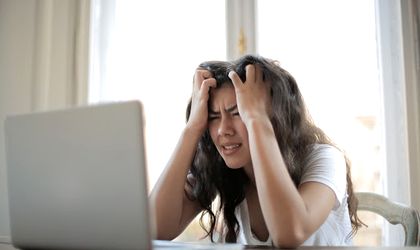 Stress is a natural feeling of not being able to cope with events and specific demands. There is stress in business and stress in studying. Over time, it could become a chronic condition if you don't take the right steps to manage it. However, these demands can come from excessive training, doing a lot of work, financial pressures, relationships, and other situations. Anything that poses a threat to your well-being can cause stress.
In addition, this ailment creates havoc on your emotional and physical well-being. It limits your ability to function efficiently in your education as a student, think clearly, and enjoy life. When you are stressed, it may seem like there is nothing you can do about it. But you have a lot more control than you might think.
As a result, we have come up with this article to enlighten you about stress management and how to prevent emotions during work and studying. Let's explore more below.
What Are The Signs of Stress?
Difficulty sleeping can be caused by various factors: excessive light in the room, not a comfortable bed, not the right pillow, including stress. If your sleep has deteriorated, try to disable all factors that may interfere with you. Pay special attention to your psycho-emotional state.
This is one of the easiest ways to figure out you are battling with this ailment. Graduate, university, and college students experiencing emotional tension because of their study or work-life often find it difficult to take a nap. To explore more, there are free essay examples about stress you should read. You can go to https://eduzaurus.com/free-essay-samples/stress/ and educate yourself more about stress. By taking this step, you get to know more about this ailment and emotion management.
Stress triggers headaches. It has been established that increased stress levels are associated with increased headache frequency. You shouldn't take it lightly when you experience frequent headaches. It is one of the negative effects of this ailment.
It is true that your heart pumps blood and is meant to be beating. However, a rapid or hard heartbeat is a reflection of this ailment. Hence, you should sort out whatever is causing your heartbeat to rise. This is essential in living a healthy and happy life.
Negative Effects of Stress
When stress is not properly handled, it can degenerate into something more severe. Some of the possible outcomes include:
This is a state where a person has challenges in sleeping well. A healthy human being needs an average of 8 hours of sleep per night. Anything lesser than this means something is wrong with your overall health. However, you should relieve yourself of any stress to prevent this issue from turning into a chronic illness.
A stroke occurs when part of the brain stops working because it loses its blood supply. This ailment is one of the severe complications that can be caused by this ailment.
There is a connection between your emotional state and your blood level. People who give in to worry or unable to properly manage their emotions at work and during the study may end up with high blood pressure.
Therefore, paying good attention to your mental health by staying stress-free is important. That said, we will share some useful tips on achieving this milestone in the next section.
Tips on how to Stay Stress-Free?
Be organized
Do not wait until the deadline is approaching before you begin that assignment. Being organized is ideal even for your health.
Cultivate a healthy sleeping habit
When you take a nap, you are able to clear your head and think better. This way, you will end up being more productive and easily avoid the issues that got you worried in the first place. Hence, you shouldn't jeopardize your sleeping hours for any reason.
Seek professional help
If you are unable to deal with the problem alone, you should consult a professional. This could be the smartest move to manage stress effectively.
Conclusion
Stress does more damage than you know. So, you should avoid it by promptly identifying it and taking the right steps to solve it. To do this, we have discussed relevant subjects that will be helpful to you in this article.