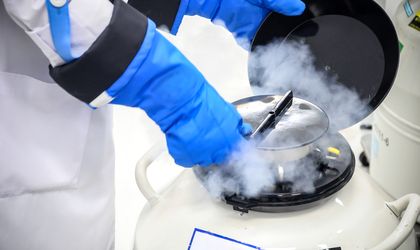 Romania's Competition Council has fines five medical centers, namely Medicover Hospitals, Med Life, Arcadia Hospital, Genesys Medical Clinic and Rur Medical and two stem cells banks, namely Stem Sure Solutions and CBC Laboratories for antitrust agreements in the private healthcare services market.
According to the council, each maternity hospital had a contractual relationship of exclusivity with a stem cell bank to which the female patients were directed. If the patients opted for the agreed bank, sampling, processing and storage of stem cells were free of charge. If they opted for another bank, they had to pay a fixed rate of the maternity and the agreed bank.
Under these conditions, the council argues, patients' access to another alternative source of stem service delivery based on their quality and price was limited, and the final cost paid by patients was much higher if they did not choose the stem cell bank approved by the hospital.
The council fined Medicover Hospitals with RON 181,066, Med Life SA with RON 755,962, Arcadia Hospital with RON 113,700, Genesys Medical Clinic SRL with RON 86,617, Rur Medical with RON 22.575, Stem Sure Solutions SRL with RON 39,633 and CBC Laboratories with RON  26,357.
According to council representatives, the high cost of blood / umbilical cord harvest tax applied to patients who opt for non-partner banks is reflected in the very small number of patients who chose these banks. As a result, competition between stem cell banks has been affected by restricting the entry of other competing banks outside maternity banks into maternity wards.
Although 12 companies are active in the market for sampling, processing and storage of stem cells (stem cell banks or agents), only 4 of them hold about 90 percent of the market, the council shows. Against this background, it is clear that exclusivity / partnership agreements concluded by a maternity with a particular bank tend to distort the market mechanism (demand-offer) and thereby affect competition, the council argues.
"The deals between maternity hospitals – stem cell banks has been done to the detriment of patients, who have been less likely to choose the services of a bank, often cheaper than those proposed by a maternity hospital. The maternity hospital has ignored the interest of its patients in order to protect its own financial and commercial interests. At the same time, these agreements have led to a reduction in competition between stem cell banks by blocking access to maternity patients," said Bogdan Chiritoiu, President of the Competition Council.
Exclusive relationships / partnerships were concluded between Medicover and the CBC Blood Center Ro and Cord Blood Center Medical Group, Medlife Group (Med Life, Rur Medical, Genesys) and Stem Sure Solutions, Arcadia and Stem Sure Solutions, and then Arcadia and Cord Blood Center Medical.
Photo credit: dreamstime.com