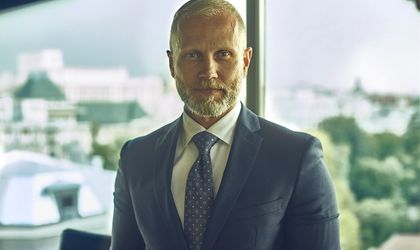 On Saturday, September 23rd, RomaniaActive will join the European initiative #BEACTIVEDAY and European Week of Sport through activities in over 150 fitness clubs across Romania, offering free access to the general public with the aim of facilitating access to physical activity and raising awareness about the health benefits of exercise. Participating fitness clubs will be listed on the official website www.romaniaactive.ro starting from September 15th.
"Exercise is medicine, a healthy mind, a healthy body. Physical exercise is essential for physical and mental health. Through the #BEACTIVEDAY initiative, the largest European event promoting physical activity, RomaniaActive aims to send  a powerful message regarding the health benefits of physical activity, officially recognized by the World Health Organization and also the most important European and National institutions. Physical activity is a crucial frontline component in preventing and treating the most common chronic diseases in the world, such as diabetes, cardiovascular diseases, and obesity! RomaniaActive, a representative association for the health and fitness industry in Romania, will continue to strongly support the importance of an active lifestyle for the health of the population," said Kent Orrgren, President of RomaniaActive.
In the context of concerning information regarding a potential increase in VAT for health and fitness clubs from 5% to 19%, the Romanian Association of the Sports and Fitness Industry, RomaniaActive, reaffirms its commitment on #BEACTIVEDAY – the largest European event dedicated to promoting physical activity and health – to raise awareness on the major importance that the accessibility ofsport and fitness services has on the physical and mental health of the population. A higher VAT rate on sports and fitness subscriptions and services could lead to a decrease in participation in fitness activities, making it more challenging for people to maintain a healthy lifestyle.
"An increase in VAT from 5% to 19% will make it more expensive for people to access sports facilities. Progress in promoting a healthier population through sports and physical activity will stagnate, with negative long-term consequences for public health, where we will unfortunately see increasing expenses.

Prevention always comes first in any healthy economy! Physical exercise is one of the most important preventative measures for a lot of chronic diseases that represent a real burden on the public health costs! We need to keep physical exercise services accessible for more Romanians! " said Kent Orrgren, President of RomaniaActive.
On September 23rd, we invite all Romanians to join our invitation and come to the clubs to exercise and take a decisive step towards a healthier and more active lifestyle.
This year, #BEACTIVEDAY, and European Week of Sport mark an important partnership for RomaniaActive with the National Sports Agency, with the common goal of encouraging millions of people to take their first step towards physical activity. RomaniaActive members will participate in sports activities organized by the ministry, so there will be joint actions at events already announced by ANS:
– Opening Ceremony – September 23, 2022 – Polyvalent Hall in Bucharest, where the partnership and the start of the European Week of Sport will be announced.
– Sports Village – September 24/25 – Alexandru Ioan Cuza Park (formerly I.O.R.) – demonstrative fitness workshop
– #BeActive Night – September 24 – Alexandru Ioan Cuza Park (formerly I.O.R.) – demonstrative fitness workshop
– National Workplace Sports Day – September 28 – fitness clubs will reach out to public institutions and organize demonstrations and activities to encourage movement at their premises. In addition to these partnership-marked activities, all participating fitness clubs will organize thematic events, both in clubs and outdoors.
For more information on the RomaniaActive #BEACTIVEDAY programe and for joining the initiative, access: www.romaniaactive.ro.