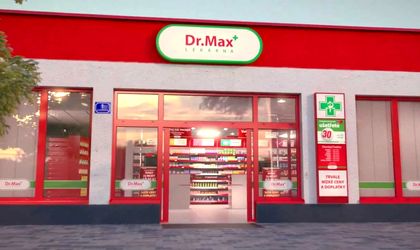 Gedeon Richter Plc. and Dr. Max BDC announced that Richter's indirect Romanian subsidiary, Armedica Trading S.R.L has signed a share sale and purchase agreement to divest the Richter  Group's Romanian wholesale and retail operations (Pharmafarm S.A. and Gedeon Richter Farmacia S.A., respectively) to Mediplus Exim S.R.L, a Romanian subsidiary of A&D Pharma, both being members of Dr.Max Group.
The purchase price is due on the closure of the transaction pending on the approval of the Romanian competition authority.
"This agreement follows the divesture of similar non-core businesses in the Republic of Moldova last year and it further increases strategic focus on core activities. The sustained protection of high margins achieved by our highly specialised pharmaceutical business segment is of paramount importance to Richter management,"– said Mr Gábor Orbán, CEO of Richter.
"The acquisition of Richter Group's pharmaceutical retail and wholesale operations in Romania marks another big step in the expansion of Dr.Max Group on the Romanian Market and further
solidifies our position among the Europe's leading pharmacy chains," – declared Leonardo Ferrandino, Dr.Max Group CEO.
"Thanks to this transaction, we will strengthen our position on retail as well as wholesale market. Due to a very limited overlap with our retail chain, the contemplated acquisition will allow us to cover a few white spots within our grid and provide more convenient services and wide product portfolio to our patients at locations we are already present. Hence, the transaction perfectly fits into our strategy," – adds Cezar Zaharia, CEO of A&D Pharma.