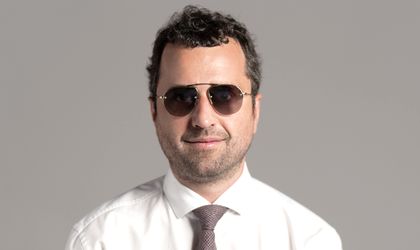 Ovidiu Tuduruță, Founder of Beesers, the first app in Romania that facilitates the delivery of healthcare services to patients in the comfort of their own home, gave an exclusive interview to Business Review and talked about the latest trends and the future of telemedicine on the Romanian market.
Telemedicine is becoming more and more popular in the world and the services offered are broader. Is this a trend we can observe in Romania?
Telemedicine is becoming more and more popular and I think that it is one of the benefits of the pandemic, if I may say so. We were forced to stay away from each other, to social distance even from the doctor, and this led to a fast implementation of the telemedicine system. And as we began to use it, we realized that it was not just a useful tool during this pandemic, but a way to save time and money in every context. Instead of the classic call at the doctor's office, setting up an appointment, physically going there, and waiting for the doctor to see you, now you can do everything much easier online, including a video consultation. And to answer the second part of the question, I noticed this increasing trend also in the Romanian market, even if it's not as accentuated as in the more developed countries. But Romanians are also beginning to realize the benefits of telemedicine and take advantage of them.
Who is this service for and what are the main benefits for the customer? Why should you choose telemedicine instead of classic medical consultation?
Telemedicine services address all categories of patients. Of course, the first to be targeted are patients who have difficulty moving, and who can avoid torturous trips to various clinics or hospitals for routine check-ups that can be done online easily. But other patients, those that don't need physical contact with a doctor can also enjoy the benefits of telemedicine. As I said, this system saves time and, of course, money. The flexibility you get when you can see a doctor practically from anywhere will prove to be extremely valuable for a wide range of patients. And to anticipate another question, there are many medical conditions that don't require a physical presence in a doctor's office. If you do not have to do complex tests in a specialized clinic, you should not have to go to the doctor's office. Through telemedicine, you can see a doctor face to face, even if through a screen, and the specialist has access to your tests and is able to give you the same therapeutic indications as in the case of a consultation in the office.
Can we talk a bit about the path of a patient in the Beesers app? What can one do from the app without having to physically go to a doctor's office?
It's a very important aspect for us and we have tried to make it as intuitive and easy to use as possible. Basically, there are two important routes. The first one is when you know what you are facing and what you need. Whether it's a set of tests, a treatment you can get at home with the help of specialized staff, the interpretation of test results, or a consultation with a specialist, you can do all these things from the Beesers app. You just open the application, search the section according to your needs, look for the medical specialization that interests you and make the appointment. The medical issue does not have to be yours, you can also schedule a consultation or treatment for your parents, for example. As I said, everything is extremely intuitive. The second path is of the patient with an acute problem, about whom he does not know much. Let's say you have a severe headache, and normally you would go to the ER for treatment. Now you can open the Beesers app and use the chat option to discuss with a specialist. Following the instructions received, you can continue the route by requesting the collection of samples for analysis or by scheduling a video consultation with a specialist. Furthermore, depending on the nature of the medical problem, you will be able to use a wide range of medical services that will save you time and money.
Who are the specialists on the platform and are they verified? The nurses who go to a patient's home for treatment or the doctors that offer specialist advice are accredited?
All Beesers partners are certified in their specializations by the Ministry of Health and were included on the platform after undergoing an internal verification process. They are health professionals with many years of experience. They are basically the doctors and nurses that you will find in the biggest and well-known hospitals and clinics in Romania. This aspect is very important for us and we are happy to have specialists with impeccable reputations on the platform.
How do you see the future of telemedicine services on the Romanian market?
I think that telemedicine services will continue to grow and will be used by more and more patients. We, at Beesers, have implemented a subscription system and we think that our service becomes complementary to the compulsory insurance and the private medical subscription. Through Beesers service we can say that Romanian patients will be able to have a complete medical package, which covers all their needs, from prevention to treatment. I am convinced that as people realize the