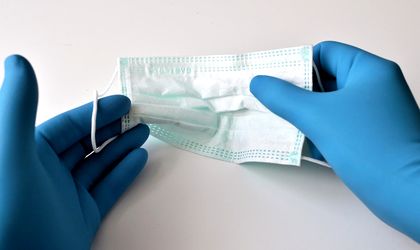 Naguma Medical Supply, part of the InteRo group, participated in today's public acquisition auction organized by the Romanian Ministry of Health, submitting an offer to supply all 115,000,000 3 ply medical masks at a price of RON 0.99 plus VAT per mask.
For this purchase, the ministry had allocated a budget of RON 193,200,000, namely 1.68 RON per mask. Thus, Naguma's offer could save the Romanian state up to RON 79,350,000 (the equivalent of almost EUR 16 million).
The company joined efforts to fight COVID-19 in early March with a mission to provide Romanian and EU citizens with high-quality protection equipment. So far, Naguma has donated more than 500,000 masks or cash equivalent to various organizations. Overall, Naguma has supplied Romania and other EU countries with over 35 million masks, and will continue to help support the fight against COVID-19.
Naguma is a newly incorporated company, established by Topolinski investor family (father Michael and his three children – Tyler, Michael and Ashton), who has been in Romania for over 13 years and has been operating mostly in real estate development. The Canadian family intends for Naguma to be a long-term provider of masks and other PPE (Personal Protective Equipment) supplies for Eastern Europe.