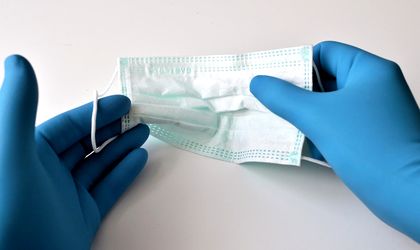 Naguma Medical Supply, part of InteRo group, has already delivered about 50 million 3-ply masks as part of the contract signed on August 11 with the Ministry of Health, with the remaining 53 million masks for Romanians in need to be delivered by the end of next week.
"Although we won the tender organized by the Ministry of Health on June 25, offering the lowest price for medical masks with quality and guarantee certificate, the signing of the contract was delayed by almost 60 days, due to the ungrounded appeal filed by Best Achizitii, which the court definitely rejected on August 14," said Michael Topolinski, the company's founder.
Naguma Medical Supply signed the contract with the Ministry of Health on August 11 and delivered the Good Performance Bond of RON 1,930,000 10 days later, on August 21. The delivery of masks at national level started immediately, so far reaching counties like Suceava (4,600,000), Satu Mare (2,534,950), Harghita (1,576,100), Covasna (1,083,700), Prahova (3,246,300), Bistrița (1,899,600), Vâlcea (2,375,400), Vaslui (3,731,050), Maramureș (2,749,550), Cluj (2,534,950), Teleorman (2,871,650), Ilfov (895,700), Ialomița (1,809,450) and several others.
"Although we have not yet received any official notification from the Ministry regarding possible dissatisfaction regarding the delay of deliveries, we were surprised by the recent statements of Minister Nelu Tătaru on taking into account the termination of the contract," Topolinski continues. "We have a contractual clause stipulating a 15-day grace period from the issuing of such notification before lawful termination of contract. Any such unilateral decision disregarding this clause would involve RON 66 million in penalties. Our team is working continuously and we guarantee that we will meet our contractual obligations until the end of next week."
Naguma Medical Supply SRL joined the fight against COVID – 19 in early March with a mission to provide quality protection equipment to Romanian and EU citizens. So far, Naguma has imported about 200 million masks to Romania and other European Union countries.
Naguma is a newly incorporated company, established by Topolinski investor family (father Michael and his three children – Tyler, Michael and Ashton), who has been in Romania for over 13 years and has been operating mostly in real estate development. All this time, the family has never been accused of illegal or unethical economic practices.
The Canadian family intends for Naguma to be a long-term provider of masks and other PPE (Personal Protective Equipment) supplies for Eastern Europe.