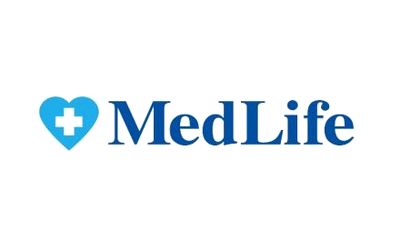 MedLife inaugurated its first hyperclinic in Oradea, which provides integrated services of ambulatory, imaging and lab work all under the same roof, and also announced the full takeover of the Transylvania Imaging Center in Oradea, a provider of medical diagnostics, imaging and radiology services.
Hyperclinica MedLife Oradea is the result of an investment of EUR 1.2 million, it covers an area of ​​1,100 sqm and is built on 3 levels. The unit includes a collection point, five investigation rooms (gastroenterology, obstetrics-gynecology, pediatrics, urology, cardiology, etc.), a post-anesthetic salon and 12 cabinets for clinical and paraclinical consultations. The team consists of over 60 doctors, nurses and support staff.
"The inauguration of the first MedLife hyperclinic in Oradea supports our plans for national expansion. It is a growing city, and the opening of a large clinic here does nothing but come to meet patients and provide them with integrated medical services at the highest standards. As we announced from the beginning of the year to our investors and shareholders, we will continue our countrywide expansion plan and continue to market the market, focusing on medium-sized towns," said Mihai Marcu, president and CEO of MedLife.
Currently, MedLife operates in Oradea with an laboratory, inaugurated in March, two collection points and a hyperclinic, the latter being the latest investment.