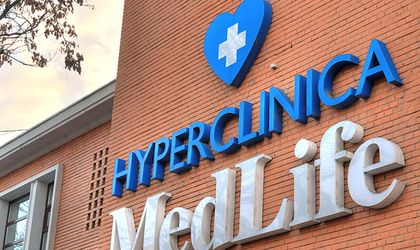 Private healthcare provider Medlife announced today that it has completed the acquisition of 100 percent of the shares of medical services division Polisano, a company in the top 10 largest healthcare operators in Roamania. The transaction was approved by the Competition Council.
Through this transaction, Medlife consolidates its position as leader in the private healthcare sector in the Transylvania region.
The new structure of Medlife in Transylvania is represented by five mono- and multidisciplinary hospitals, seven laboratories, eight large clinics which also integrate high-performance medical imagery departments, two maternities and one in-vitro fertilisation centre.
Polisano was founded in the 1990s and it was the first completely integrated group in the Romanian medical sector. This includes a series of four clinics with own laboratories in Bucharest and Sibiu, and a private hospital – the Polisano European Hospital in Sibiu.
The company currently has over 500 employees and had a turnover of about RON 80 million in 2016.
Mihai Marcu, Medlife President, told BR that both existing patients and medical staff will benefit from the move: "Patients will have common files and will be able to easily access their entire medical history online. Polisano is a very powerful organisation and it has many valuable doctors, many of them have studied or worked abroad and returned to Romania. Medlife, too, has a large portfolio of wonderful doctors and we hope to create a symbiosis between the two teams as we move forward."
Medlife posted a turnover of RON 638 million in 2017, a 27 percent growth compared to the previous year. For 2018, it is aiming for a growth of over 20 percent.