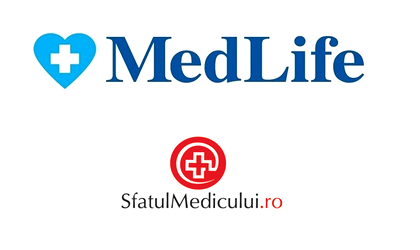 Medlife, leader of the private medical services market in Romania, has announced the acquisition of 100 percent of the SfatulMedicului.ro platform, the largest medical information hub in Romania.
SfatulMedicului.ro was launched 15 years ago and it is among the top websites dedicated to the healthcare segment in Romania. The platform has an average of over 3.2 unique visitors and 12 million pageviews per month. Besides the information service, users can also access a medical self-evaluation service and online interpretation of lab work.
"As technology advances, its impact on medicine is becoming more apparent: digital consumptions is reconfiguring traditional approaches of consumers, a new type of patient appears who wants to be informed and to have access to apps and devices that can make their experience more efficient in terms of time and cost, and as a result of these changes the medical services market is also transforming. Services that were unimaginable 20 or 30 years ago – like accessing lab work results or medical files on any device from anywhere in the world or monitoring chronically ill patients remotely – are regular occurrences today. More and more frequently, new opportunities appear in the digitalization realm such as implementing e-health services in isolated areas, offering remote diagnostics services and many others. In this context, we want to be the first medical operator to have the most dynamic adaptation and transformation rate in the era of digital medicine and acquiring SfatulMedicului.ro represents another important step towards this goal. Additionally, we will also make other investments in digitalization, which will configure new behaviors among Romanian patients," said Mihai Marcu, President and CEO of MedLife.
As a result of this transaction, SfatulMedicului.ro will retain the team that developed the project throughout the years, and in order to maintain its independence and impartiality from the market, its management will be entirely independent from MedLife and its current administrators. Vadovų atranka, lyderystės mokymai vadovams ir koučingas, kompetencijų vertinimas bei darbuotojų paieška
In terms of technology and digitalization, MedLife has led the way nationally over time with several actions: it was the first private medical operator to introduce online access to lab work results and medical files; conducted the first LIVE 360 VR brain surgery; most recently, an interventional heart surgery using a hologram that took place on June 12, 2018.
"The evolution of technology makes us push our boundaries and get involved in actions that are increasingly complex both medically and technologically. Tomorrow's medicine is about robots, virtual reality, augmented reality, holograms, data processing and remote monitoring – through our investments we are keeping up with technology and, at the same time, bring future medicine closer to our patients," added Mihai Marcu.