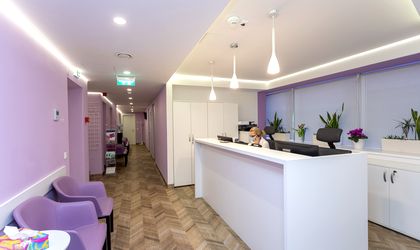 Medicover, the only producer of private medical services in Romania, with international expertise, announces that it has acquired the majority stake at Mediplus, a cross-disciplinary clinic dedicated to women's health. The 18 plus years of experience with the excellence of the Mediplus team, coordinated by the repute Dr. Iosif Niculescu bring a considerable advantage for the capacity of Medicover to offer integrative solutions and supra-specialized on diagnostic and treatment for its patients.
Mediplus is the first clinic in Romania that took the mission of treating the affections associated with menopause, a segment that is rarely addressed in the local market. Each year, the Mediplus clinic registers over 7.000 consultants, being served by a team of specialists with local and international experience in Endocrinology, Oncology, Gynecology, and Obstetrics. Mediplus Clinic has been taken over in 2017 by Dr. Iosif Niculescu.
"We welcome in Medicover Romania family the entire team of Mediplus Clinic. We already have an excellent collaboration with Dr. Iosif Niculescu, who is remarkable for his distinguished preoccupation with women's health. We wish to develop together to bring the most advanced solutions of treatment to our patients.", declared dr. Florinela Cîrstina, General Manager of Medicover Romania.
—
"We are honored by the association with Medicover, which has a powerful international presence and a key role in developing the private medical system in Romania. The collaboration we had until now with the team of Obstetrics-Gynecology from Medicover Hospital Bucharest, has relieved our shared values, like the passion for the quality of the medical act. Together we will succeed in having an important contribution in preventing medical problems from the gynecological and obstetrical pathology area.", said Dr. Iosif Niculescu, founder of the clinic and specialist in Obstetrics-Gynecology with over 20 years of local and international experience.
Medicover Romania will hold the majority stake. The investment in Mediplus is part of Medicover Romania's strategy to develop medical services that address women's health in an integrated and multidisciplinary way. Medicover Romania was one of the first medical services providers that have opened a multidisciplinary center dedicated to diagnosing and treating endometriosis.