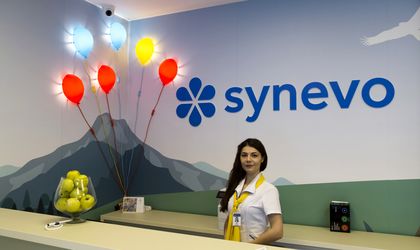 Active on the Romanian market through the network of Medicover healthcare clinics, Medicover and Pelican hospitals, and the Synevo laboratories, the private healthcare network Medicover reported its 2019 revenue at EUR 119.1 million in Romania, an 26.9% increase from the 2018 revenue (EUR 93.8 million).
Romania ranks third in total group revenue, with a share of 14.1%, trailing only behind Germany and Poland, ahead of Medicover's 11 other markets: Belarus, Bulgaria, Georgia, Hungary, Moldova, Russia, Serbia, Sweden, Ukraine, Turkey and UK.
"Last year, we started one of the most important expansion projects, in which the capacity of Pelican Hospital was expanded, creating a new annex with 100 beds, the largest investment allocated to the expansion of an existing centre, worth EUR 8.1 million. We have also continued to invest in digitalisation, creating centres of excellence with multidisciplinary teams for treating complex conditions and attracting the best doctors. In 2020 we will continue to grow and offer the highest quality services complemented by investing in digitisation and the improvement of patient experience." Says Radu L. Gorduza, General Manager Medicover Romania.
"2019 was a dynamic year in which we developed new capabilities, implemented state-of-the-art technologies and continued to invest in expanding our network, opening 28 blood drawing points and two laboratories in Ploiești and Bacău. It is very important for us to offer our patients what they need, at the right time, in their proximity areas. The development of 2019 was also supported by the increasing emphasis our patients put on early diagnosis and prevention. We will continue the development of the company and in the next years, by territorial expansion, digitalisation, and maintaining the same high level of medical accuracy." Adds Laurențiu Luca, General Manager Synevo Romania.
The entire group reported for the same period a 25.7% increase in its total revenue, with a 29.8% increase in Healthcare Services revenue and a 21.3% increase in Diagnostic Services revenue.