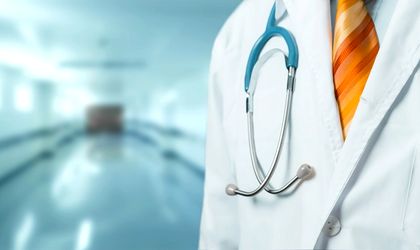 Any video relating to healthcare, medicine, or the experience of working in the medical field is considered a medical video. They cover topics such as a nurse documenting a typical day at work in the emergency room or a doctor giving a thorough lecture on cardiology and neurology.
Using medical video production services as a marketing tool is becoming increasingly popular among medical facilities and service providers. Video is especially effective for patient education and engagement.
Patient education and trust-building are two crucial things your marketing must accomplish. Additionally, video is by far the best medium. Video aids in the processing and retention of educational material for potential patients.
Video is great for establishing trust because it's the next best thing to meeting a doctor for them.
Video is simply more observable than static images, especially in paid advertising, in addition to being a better method of informing and establishing trust.
Generally, there are two types of medical videos – Promotional and Educational.
Promotional Medical Videos
Videos for marketing purposes aid in patient recruitment and promoting your practice. Depending on their particular objectives and requirements, healthcare marketers produce the following types of promotional videos to promote and expand their business.
Online office tours
You can draw in more customers by offering virtual office tours, which can help patients understand why your facility is the best one for them to receive care and treatment.
When you can create a video showing your facility's uniqueness, why wait until patients arrive to wow them?
To give the patients the most significant level of comfort, include every step of the procedure in your videos, from the waiting room to the exam room.
Meet the Team
Humanizing your relationship with patients and demonstrating your sincere concern for them in modern digital marketing is crucial and essential. As a result, your customers will trust that you can take care of their health and well-being.
It's vital to demonstrate to them your abilities. In an exciting video, introduce your entire team, emphasizing the knowledge, qualities, and experience that make them leaders in their fields.
Special Deals
A marketing video announcing a sizable discount or unique offer could go viral and draw the attention your medical practice needs in the cutthroat industry.
A clear announcement that reaches as many people as possible who might be interested in taking advantage of the offer is essential.
Testimonials from patients
Client testimonials can speak volumes about the standing of your practice and the caliber of your offerings.
Viewers will more deeply connect with testimonials when they are videos. Let your audience see the authentic enthusiasm and sincerity with which your patients support your practice.
Educational Medical Videos
Another fantastic content idea would be to use educational videos to describe intricate medical services. It demonstrates the value and advantages of your offerings while assisting you in gaining your patients' trust and developing a closer relationship with them.
The following kinds of instructional videos are possible to make.
Specialized Instruction
Specialty education videos can cover particular issues or subjects. For example, talk about how to treat or prevent common medical conditions at home using do-it-yourself methods. As a result, patients will regard you as an authority and confide in you with their medical issues.
Instructional Videos for Treatment
You can outline detailed instructions for various procedures using treatment instruction videos. When communicating your desire to make the patient's experience seamless and stress-free, you can assist patients in mentally and physically preparing for the time leading up to and following treatment.
Videos for procedures
You must remove all uncertainty and doubt about a medical procedure from the patients' minds. So let's make videos that thoroughly explain the process, outlining its advantages and what patients can anticipate if they choose it.
FAQs for patients
You can create a video to respond to inquiries about medical conditions, treatments, and your facility. It might be simpler to comprehend and will keep the audience interested.
A patient FAQs video makes in-depth explanation and interaction possible, eliminating the need for subjective interpretation.
Tips For Medical Video Production
Animate Your Message
Many sizable healthcare organizations use animated video content to engage their online audience.
Animated videos are now widely used in healthcare organizations' messaging strategies because they have proven effective.
These types of videos can be used for various styles of content, from customer testimonials to educational tools (like how-to videos or prevention tips).
Connect with People on a Human Level
A healthcare organization can become more approachable by creating emotional video content, popular on websites like YouTube. Making sure the messaging comes across as natural and authentic is crucial.
Target personas
It can be challenging to decide how to position video marketing initiatives for a healthcare company because their target audience frequently has a broad range of demographics.
The target audience personas for your healthcare-related video should be identified and created before you start producing any video content.
Making a company video will require time and effort, but using this persona data development process will help ensure it is worthwhile.
Simplify your approach.
Healthcare organizations must disseminate information in an exciting but straightforward manner.
For video messaging to be practical, technologically or medically complex, concepts must be kept simple.
The most effective strategy is to condense your message into a short, easily understood video.