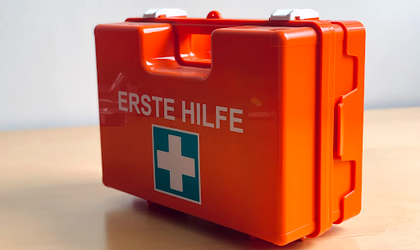 It's no secret that accidents can happen at any time, in any place. And when they do, the best thing you can have on hand is a first-aid kit. But what many people don't know is that not just any old first-aid kit will do – you need to make sure that your kit is stocked with all the necessary supplies to deal with most emergencies. In this blog post, we'll go over some useful tips that will help you stock your home first-aid kit so that you can be prepared for anything that comes your way.
Buy Supplies From a Reputable Source
When stocking your home first-aid kit, you must buy your supplies from a reputable source. There are many places where you can purchase first-aid supplies, such as your local pharmacy or grocery store. However, not all of these sources are created equal. Some stores might sell expired products or products that are of poor quality. To avoid this, it's best to buy your supplies from a trusted online retailer. As seen at www.saveritemedical.com/, not only will you be able to find a wide variety of high-quality products, but you may also be able to get them at a discounted price. And the best thing – is you can have them delivered right to your door.
Make a Checklist
One of the best ways to ensure that your home first-aid kit is fully stocked is to create a checklist of the items that you need to include. This will help you to make sure that you don't forget anything important, and it will also help you to stay organized. When creating your checklist, be sure to include the following items:
Wound Cleaning Supplies
Whenever you suffer a cut or scrape, it's important to clean the wound as soon as possible to prevent infection. You will need some wound-cleaning supplies in your kits, such as antiseptic wipes, hydrogen peroxide, and alcohol-based hand sanitizer. These items will help to clean and disinfect the wound so that you can avoid any complications.
Bandages and Dressings
Once the wound is clean, you'll need to apply a bandage or dressing to protect it from further injury. Be sure to include a variety of bandages in your kit, such as adhesive bandages, gauze pads, and medical tape. There are also customizable options available, such as bandage wrap and gauze rolls, which can be cut to any size that you need. You should also include some non-adhesive wound dressings, such as sterile gauze rolls and ace wraps.
Pain Relief Medications
Pain relief medications will come in handy if you suffer a minor injury, such as a cut or scrape. Be sure to include some over-the-counter pain relievers, such as ibuprofen and acetaminophen. You might also want to consider including some prescription pain medication if you have any conditions that require it. Just be sure to check with your doctor before including any prescription medication in your kit.
Antihistamines
If you have any allergies, you'll want to include some antihistamines in your kit. These medications can help to relieve the symptoms of an allergic reaction, such as itching, swelling, and difficulty breathing. Include both oral and topical options so that you can treat the reaction however it presents itself. Even if you are not allergic to anything, it's still a good idea to include an antihistamine in your kit in case someone else has an allergic reaction and needs treatment,
Bleeding Control Supplies
If you suffer a more serious injury that results in heavy bleeding, you'll need some supplies to help control the bleeding. Most re-bought first-aid kits usually include an elastic bandage, which can be used as a tourniquet, and some gauze pads or rolls. However, you might want to consider including some additional supplies, such as a trauma dressing and Celox clotting gauze. These items can help to control bleeding more effectively and could potentially save a life.
Inspect and Replenish Your Kit Regularly
Once you have stocked your home first-aid kit, it's important to inspect it regularly to ensure that all of the supplies are still there and that they are not expired. Some items, such as pain relievers and antihistamines, can lose their potency over time. Others, such as wound dressings, can become less effective or even dangerous if they are used after their expiration date. To avoid this, make a note of when each item in your kit expires and plan to replace it before it reaches its expiration date.
You should also replenish your supplies as needed so that you always have the items that you need. For example, if you use a bandage from your kit, be sure to replace it as soon as possible. This will help to ensure that your kit is always ready to use when you need it
A home first-aid kit is a necessity for every household. From minor scrapes and cuts to more serious injuries, a well-stocked kit can help to ensure that you are always prepared. By following the tips above, you can be sure that your kit is properly stocked and ready to use in the event of an emergency. Just be sure to inspect and replenish your supplies regularly so that you always have the items that you need.