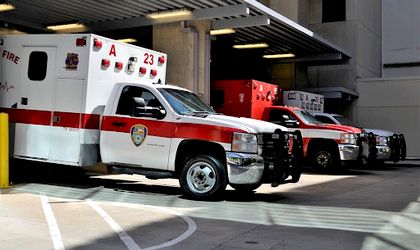 How are you doing on the search for the right medical alert system? If you're having trouble deciding between different systems, then this article is perfect for you. It'll be discussing what to consider when choosing a medical alert device and how to find one that will work best for your needs. With so many options available, it's important to research before making any purchase decisions.
Determine what your needs are
One of the primary things that you need to do to find the right medical alert system is to determine what your needs are. If you know what you need the device for and how often it will be used, then that's a great way to start narrowing down which system works best for you. For instance, if it's just going to be occasionally used such as when tending to an emergency instead of on-the-go use, then a stationary system may be best for you. On the other hand, if it's going to need to function more on the go such as when taking walks in your neighborhood or attending public events, then something with mobile capabilities would work well for you.
There are various devices out there that can do different things so knowing what you need it for will help you to find the right one. In this case, take the time to explore online sources where you may come across SFGate that featured some of the best medical alert systems in one of its articles. You will be able to find reviews and comparisons of the top medical alert systems out there.
Know your budget and what's included
Another thing that you have to consider when finding the best medical alert device is knowing what your ideal price range is. One way that this can be done is by looking at other devices in the same category as yours, which are available on the market. This will give you a good estimate of what you should be spending and can also help to rule out devices that are too expensive or do not fit your needs.
Additionally, always check the features that come included with the device before making your purchase. For example, does it have fall detection? How about GPS tracking in case of an emergency or an emergency call button for the elderly? Knowing what you're getting for your money is important and should be taken into consideration.
Compare prices for different options
As much as possible, you should also compare prices between different medical alert device brands. This way, you can be sure that you're getting the best deal and that you're not overspending on something that doesn't fit your needs. There are plenty of online retailers out there who sell these devices so it shouldn't be too difficult to find one that has a good price tag without sacrificing quality or features. You can also take into consideration if there are any coupons available for the medical alert system that you're interested in buying and how much it'll cost to ship if applicable. Sometimes, they may offer free shipping which is always a good thing.
Evaluate the benefits and drawbacks of each type of system 
Since there are various types of medical alert systems available, it's important to evaluate the benefits and drawbacks of each type before deciding on one. For example, if you're looking for a system that has mobile capabilities, then be sure to research whether or not the device will work in your country. Some devices only work in certain areas so this is something you'll want to take into account. Additionally, you must read customer reviews before making your purchase. This will give you a good idea of what people liked and didn't like about the device as well as any potential problems that may have arisen. Doing this research ahead of time can help ensure that you don't run into any issues after purchasing the device.
Figure out the type of device you prefer 
There are also different types of devices that you can choose from. For example, there are medical alert systems that work with smartphones and ones that offer a wristband or necklace pendant to wear around your neck. Wearable devices prove to be beneficial for those who spend a lot of time outside or those that like to be active. On the other hand, if you prefer having a device that's stationary and will stay in your house, then something like a landline system would be a better fit for you. Again, this is where doing research beforehand will help since it'll give you an idea of what's out there so when the time comes for you to make a decision, you'll be able to choose something suitable for your needs.
Customer service
When it comes to finding the best medical alert system, don't forget about customer service either. This includes researching how long the company has been in business, as well as reading reviews of their customer service. If there are many negative reviews, then there's a good chance that the customer service isn't up to par. This is one of those things where it pays off to do some research beforehand. You want something with great customer service because if anything goes wrong or you have any questions about your device, then they'll be able to help answer them for you.
After reading this blog post, you should be able to make an informed decision about the type of medical alert system that is right for you. Keep in mind all this article has covered and use it as a guide when making your purchase so that you can find the best product or service for your needs. Any one of these steps may seem simple, but the more time you spend going over them before deciding on which system to purchase, the better your chances are that it will be right for you. At the end of the day, finding the best medical alert system for your needs is something that takes time and patience.