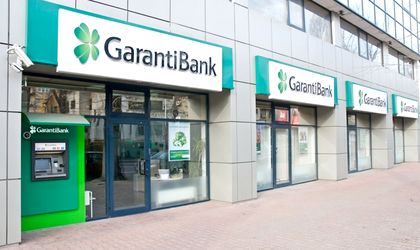 Garanti Ban granted a RON 11 million loan to Heka Hospital Constanta. The funding has been granted for a period of 10 years, so that a former office building in the center of Constanta to be transformed into the first private hospital with Emergency Receiving Compartment, which aims to become a center of excellence in extensive surgical services: general, thoracic, orthopedic-traumatology, and laparoscopic surgery in Dobrogea region.
"We are glad to be part of this project, standing by the local community in Constanța and by HEKA Hospital's side in this endeavor. Garanti Bank is an active supporter of the Romanian business environment and of ambitious projects that contribute both to the progress of the local economy and to the betterment of society, as a whole. We have a long-term commitment of contributing to the development of the market and we will continue to stand by our customers, in all business lines", stated Bilge Demirer, executive director, SME & Commercial Banking, Garanti Bank.
Heka Hospital is the newest private hospital in Dobrogea region and was officially inaugurated on June 30th. The unit has 26 medical and surgical specialties, a 24/7 Emergency Receiving Compartment – being the only private hospital in Dobrogea region with this structure approved by the Ministry of Health and the third in the country.
The medical unit also has advanced medical imaging services (CT, Rx), day-care and continuous hospitalization, operator block with two operating rooms and an Intensive Care Unit, department of gastroenterology and digestive endoscopy, analytical laboratory. At the same time, the Heka Hospital  has integrated its own assisted medical transport service (ambulance service) available 24/7.