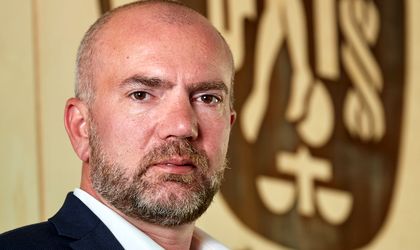 This month, Gral Medical Ploiești clinique obtained the SafeGuard certification, following the audit carried out by Bureau Veritas specialists. In the current context of the pandemic, it is particularly important that medical facilities comply with all the health safety measures and with all applicable regulations. Gral Medical Ploiești obtained one hundred percent compliance for the prevention measures against the new coronavirus.
The medical-sanitary unit in Ploiești, part of one of the most well-known private medical networks in Romania, respects all safety procedures and appropriate cleaning and disinfection protocols, in order to provide to all patients and its employees with a safe environment for the medical act.
The work spaces are arranged in an airy manner and the corridors of the clinique along with the furniture are properly signposted, reminding both the patients and employees of the obligation to comply with social distance measures of at least 1,5 meters. Gral Medical's team constantly disinfects all common areas, according to official recommendations. Moreover, medical devices are placed all over the halls of the medical units in order for people to sanitize their hands.
The management team of Gral Medical Ploiești clinique ordered the implementation of all measures in accordance with the recommendations of local and national public health authorities, in order to effectively prevent new cases of Covid-19, simultaneously managing the current cases and also mitigating the impact of spreading the new coronavirus among clients and staff.
"The mission of Bureau Veritas is, and has been for 200 years, to shape a world of trust. The Safe Guard label meets the demands of the new normality of the society in which we live, in terms of health, safety and hygiene. This service is part of our global initiative, Restart your Business with BV, a suite of solutions that ensures the safe resumption of activity in all areas of business.", said Alexandru Vidu, CEO of Bureau Veritas Romania.
The certification performed by Bureau Veritas covers all common areas of use, such as the reception of the clinique, medical offices and toilets, applicable to the entire commercial area of 1.815 sqm.