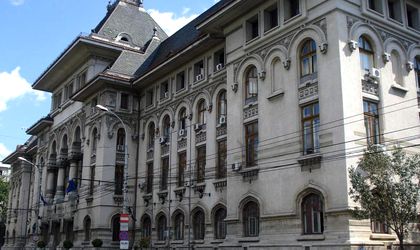 The General Council of Bucharest approved in its Thursday meeting the establishment of the Saint Agatha Metropolitan Network for women's health and six homes for senior citizens in the city. Counselors also approved the "Green Energy for Bucharest Hospitals" programme which will implement an integrated Smart Energy system and invest in improving energy efficiency for the hospitals managed by the municipality.
The Saint Agatha network will provide free checks for breast and cervical cancer for women who are insured through the national system. The network will include the Saint Agatha Clinic and one medical center in each of the following hospitals: Panait Sirbu, Filantropia, Cantacuzino, Nicolae Malaxa and Sf. Maria.
The Saint Agatha Clinic will be dedicated to diagnostic and treatment of oncological conditions and will include consultation and surgery, lab tests, medical imaging, day hospitalization for treatment. The outpatient centers within the hospitals will have up to three consultation rooms, up to two ultrasound rooms and lab work rooms, according to the specialized report.
The reasons provided for setting up these clinics are that cervical cancer is the fourth most common type of cancer in the world, and that 7.5 percent of the cases in Europe are diagnosed in Romania. Each year, an average of 4,343 cases are diagnosed in Romania, which has an incidence rate that is three times higher than the average in the European Community and the highest mortality rate in Europe (14.2 out of every 100,000 women). Furthermore, only 23 percent of Romanian women have had the Babes Papanicolau test done in the last three years.
The senior assistance metropolitan network will include six homes for the elderly – one for each district of Bucharest. The Municipal Real Estate Company and the Municipal Medical Company will identify spaces that are appropriate for the homes. According to the project, Bucharest had 425,782 people over 60 years old in 2017 – 22 percent of the total population.
"Bucharest has a deficit of places in senior homes, as we only have 500 places. In a few days, we will open a new center with 120 places, but it is still not enough for the number of requests we receive. Each of the centers we will open will have at least 100 places, so we will soon have a total of 1,200," said mayor Gabriela Firea.