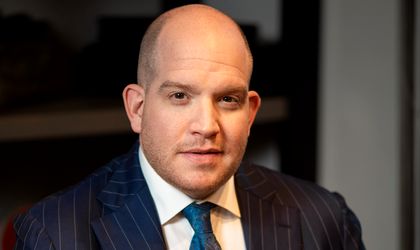 Arcadia – Hospitals and Medical Centers, the largest medical network in Northeast Romania, will launch early next year the Arcadia Medical Recovery Hospital, an innovative concept for the medical recovery of Romanian patients, and beyond. The medical services provided by the hospital will target various medical specialties such as neurology, cardiology, orthopedics, neurosurgery (pre and post interventional), as well as pneumology.
Located on a field of approximately 20,000 square meters, and structured on 5 levels with an area of over 6,000 square meters, the hospital building is based on an unique circuit for optimal medical recovery. Given that, its services will be dedicated to patients with post-traumatic, musculoskeletal, rheumatic, cardiovascular, neurological or respiratory disorders who need medical recovery to regain mobility and the ability to move independently.
Investment in state-of-art technology
At the core of the Arcadia – Hospitals and Medical Centers mission are the continuous investments to develop projects lead by empathy, passion, and innovation. By the same token, with an initial investment of over 10 million euros, Arcadia Medical Recovery Hospital is an integrated concept that provides a state-of-art treatment base which is unique in Europe. The open-space of approximately
1,500 square meters will include top equipment, innovative technologies and ultra-modern robotics. As such, the hospital is designed with an emphasis on seven main areas: robotic recovery, evaluation and functional recovery, isokinesis, physiotherapy, virtual reality, physical therapy and occupational therapy. In addition to personalized treatment procedures, the hospital introduces a new concept of nutrition and proposes new behavioral patterns for a complex recovery of patients.
"We know that patients choose Arcadia – Hospitals and Medical Centers because they understand that they have access to a new type of health system, one that puts their needs first. This means a complex development program based on a strategy that we design following a careful analysis of the health services market, innovations in this field, and the signals we receive from professionals and patients. This hospital, a first for Romania, will offer an important solution for patients who need medical recovery in order to reintegrate into society, and for a better quality of life" – Dan Fiterman, General Director Arcadia – Hospitals and Medical Centers.
An integrated experience for patients
Arcadia Medical Recovery Hospital incorporates also an unique element of reintegration after the recovery process within a replica-house of the patient's home located in the middle of nature and inside the hospital. This important step allows patients to experiment and understand the type of lifestyle they will have after the hospital discharge in order to maintain the effects of recovery, involving also the family in the process of returning to a normal life.
The whole concept, developed over a period of 5 years, is an important answer for patients who need medical recovery at the highest standards. Arcadia Medical Recovery Hospital, a benchmark in the field, will be inaugurated in the first part of 2022, and is an important part of the Arcadia Medical Network.