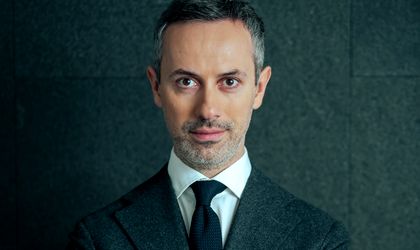 Abris Capital Partners, the leading private equity investor in Central Europe, has signed an agreement to acquire 100% of the shares in Scanmed, a Poland-based healthcare network operator, from Life Healthcare Group Holdings Limited. The transaction is subject to regulatory approvals and is expected to close in the first quarter of 2021.
Scanmed operates in 42 locations across Poland, providing primary healthcare and specialist consultations, advanced diagnostics and hospital treatment. Abris was attracted to the healthcare sector by its strong fundamentals, underpinned by a rapidly ageing population in Poland and increasing healthcare spending aimed at improving the quality of service and the comprehensiveness of care.
Abris plans to support Scanmed in the extension of its service offering and geographic coverage, as well as in the continued improvement of its medical facilities and care in key therapeutic areas. The company also plans to increase commercial revenues in orthopedics, ophthalmology, rehabilitation and urogynecology, and to open new labs and surgery units. At present, Scanmed operates two multi-specialist hospitals, 13 cardiac centers offering comprehensive diagnostics and cardiological treatment, and a variety of clinics and medical centers across Poland.
Wojciech Łukawski, Partner at Abris Capital Partners, commented: "We look forward to working hand in hand with Scanmed's experienced management team and first-class medical personnel. We are also privileged to partner with a company that has provided such vital support in tackling the Covid-19 pandemic in Poland, in cooperation with public healthcare institutions."
—
Adrian Stănculescu, Head of Abris Romania and Partner, stated: "This is Abris' first investment in a healthcare network operator and the third in the healthcare sector. As more and more people become aware that providing constantly for their own health improves their life quality, they access more of these services, and this domain gains attractiveness for investors. Modern medicine relies heavily on the latest technologies and innovations – two areas that have always been of interest for Abris."
Abris' previous investments in the healthcare sector include ITP S.A., a Polish vendor of innovative aesthetic medicine products, and Dentotal Protect, the leading distributor of dental consumables, instruments and equipment in Romania. To date, Abris has invested in more than 25 businesses across five countries in Central Europe and has 4 Romanian companies in the current portfolio: Pehart, Green Group, GTS Group and Dentotal Protect.
This is already Abris' third transaction in the last two months, after acquiring Apaczka, the Polish leader of delivery solutions provider for the e-commerce sector, and selling Cargounit, the largest independent locomotive lessor in Poland, to Three Seas Initiative Investment Fund.