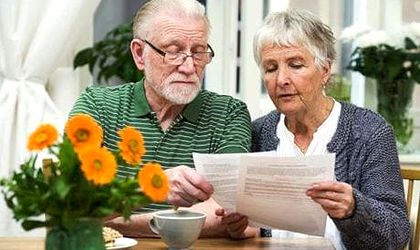 Life expectancy of Europeans continues to evolve, but obesity and overweight in a growing proportion of the population risk reversing this trend, the World Health Organization (WHO) warned in a report in London on Wednesday.
Published every three years, this "Health Report in Europe" reveals that life expectancy at birth in the region rises to 77.8 years in 2015 compared to 76.7 in 2010. Life expectancy of women (81.1 years) remains higher than that of men (74.6 years) by six and a half years old, a slight difference.
Data from 53 states in the region also show significant differences between countries: men live almost 16 years longer in Iceland (81.4 years) than in Kazakhstan (65.7 years).
"Progress is uneven, both within and between countries, between genders and generations," said Zsuzsanna Jakab, WHO Director for Europe. She added that lifestyle risk factors are "preoccupying," and they may slow down or even reverse significant progress on life expectancy if nothing is done.
Among these factors, overweight, which increases the risk of diabetes, cancer or heart disease, is "rising in most states."
In 2016, obesity and overweight affected 23.3 percent (+2.5 pp in six years) and 58.7 percent (+ 2.8 pp) of the population, respectively. A significant increase is registered in Turkey, where 32.1 percent of the population is obese and nearly 4 out of 10 (39.2 percent). Malta (29.8 percent of the population) and the United Kingdom (27.8 percent) are two other states in the region affected by a strong incidence of obesity.
Tobacco and alcohol consumption are also analyzed in the WHO report for Europe, with rates in the region being among the "highest in the world": 29 percent of older people over 15 years of age smoke, according to figures in 2013, against 16.9 percent in the US region and 24.8 percent in Southeast Asia.
Figures on the European continent range from 43.4 percent in Greece, 39.5 percent in Russia to 28.1 percent in France. The proportion of those who smoke daily diminished in the 53 countries, from 28.1 percent in 2002 to 24.4 percent in 2014.
Alcohol consumption, rising in 1990 and 2000, has steadily declined since 2008, but remains high, with 8.6 liters per person per year in 2014, compared to 6.4 liters per person globally.
In the European Union, the highest consumption is recorded in Lithuania (15.2 liters / person), the Czech Republic (12.7 L / p) and Belgium (12.6 L / p).
Mortality linked to cancer, diabetes, respiratory or cardiovascular disease decreased by 9 percent between 2010 and 2015 (715 deaths per 100,000 inhabitants).
This decrease is all the more remarkable since the incidence of these conditions is rising. In the EU, the number of new cases of cancer discovered annually increased by 5 percent between 2010 and 2014, reaching 569 cases per 100,000 people.
"It is still very high," the 11.5 years, the difference between countries with the highest and lowest life expectancy – Luxembourg, 83.1 years, compared to the Republic of Moldova, by 71.65 years, said in – a press conference Claudia Stein, director of the WHO Regional Office for Information, Data, Research and Innovation, quoted by the EFE agency.
The reasons for raising life expectancy and reducing mortality by 25 percent in 15 years in Europe are related to the "still uneven investment in health systems," "better management" of diseases and healthier lifestyles, the WHO expert .
Stein highlighted improvements in the European region, which includes 53 countries with 900 million people, from the launch of 2012 Health 2020 plan to achieve the UN's 2030 welfare goals, but warned that there is still "a series of risks threatening to reverse the progress. "
The main dangers for Europeans' health are smoking, alcohol consumption, obesity and overweight as well as insufficient vaccination of children in some states, which for the first time in recent years has caused deaths caused by diseases such as rubella or measles.
Concerning immunizations, Stein deplored the fact that there is "much misinformation" in some countries, where parents still believe, based on medical reports "currently discrediting" that certain vaccines are related to autism.