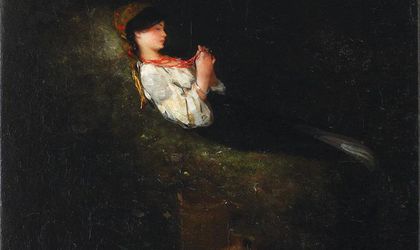 Peasant Girl Resting by Romanian painter Nicolae Grigorescu was purchased for EUR 270,000, through the Art Nouveau and Romanticism Auction organized by Artmark, becoming the most expensive piece of art in Romania, and the third work overcoming EUR 200,000 this year. The first four positions of the most expensive art works are all Impressionist painter Grigorescu's creations.
The auction occurred on April 13 and registered an adjudication rate of 100 percent and a total of EUR 406,450. Other authors whose works were auctioned at the event were Camil Ressu, Nicolae Vermont, or Nicolae Tonitza.
The previous record was set earlier this year by the Rucar Inn painting, sold for EUR 230,000. Last year, the auction house had reached a new record for the most expensive art piece ever sold on the Romanian market, through Nicolae Grigorescu's "Pastorita" ("The Shepherdess"), sold for EUR 175,000.
Corina Dumitrescu