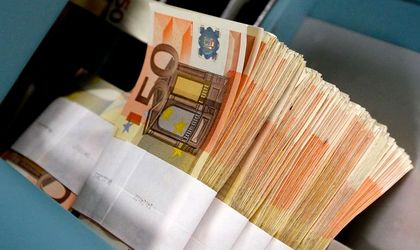 Romanian companies are now able to access grants between EUR 1 and 5 million through the Regional Operational Program 2.2. The companies must have between 3 and 249 employees and have registered profit in 2018.
All info and the Applicant's Guide are available on the Inforegio website (inforegio.ro).  The procedure was simplified for the March – April 2019 session, eliminating a series of documents.
"One of the most important changes is that it no longer points out the submission of at least 2 bids per each equipment bought and that a Decision for the classification stage from the Agency for Protection Environment, a long and laborious procedure, is no longer required," says Roxana Mircea, expert in European funds and state aid schemes.
Companies also no longer have to prove that they have the co-financing needed at the moment of project submission and, in addition, may benefit from the demand mechanism payment, meaning that they can pay suppliers directly from the money they receive from the contracting authority.
"According to our calculations, there are about 2,000 companies in Romania with a turnover of at least EUR 2 million, a profit of minimum RON 100,000 per year and carrying out an eligible activity on the POR 2.2. It is very important, however, that the dossier be thoroughly prepared to be ready at the opening of the session, estimated for March-April. Projects will be funded on the "first come, first served" principle, and companies that receive 75 points are directly invited to submit documentation to sign the financing contract," said Roxana Mircea.
According to the guide published on October 23, 2018, by the Ministry of Development and Public Administration, among the eligible activities are: production (furniture, textiles, metallic clothing, etc.) and services (construction, tourism, leisure, medical services, asylum, etc.). In the case of a construction project, space renovation is not eligible for existing buildings, but building, expansion, and endowment with equipment for premises intended for production or provision of services is admitted.
At the time of submission of the application, the land must be free of duties, and the file must contain an urbanism certificate, a statement, a memorandum and at least an offer for equipment to establish technical parameters.
Bucharest and Ilfov are areas excluded from this program, but a company may have its registered office in Bucharest and finance an investment in another administrative area. These grants are the last allocated over the 2014-2020 period and the following sessions are only estimated for 2022.