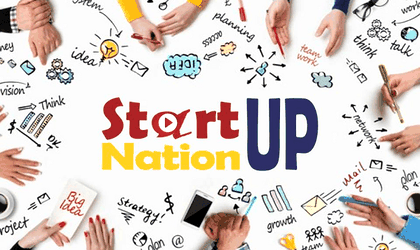 The Start-Up Nation 2018 programme, through which the government provides non-reimbursable funding of RON 200,000 for small companies, may have enough funds for only about 2,200 firms this year – less than a quarter of the number initially announced by the government – according to the budget proposal published on Thursday by the Finance Ministry, startupcafe.ro reports.  
Meanwhile, over 20,000 people have submitted a business plan to the programme and the final deadline for submission is on February 12, so many more are expected to apply for funding.
According to the budget proposal, the Business Environment Ministry is among the few institutions whose budget is going to be cut this year. Its budget will include RON 383.5 million for budgetary appropriations and RON 444.2 million for commitment appropriations.
The issue lies in the sum allocated for commitment appropriations, which the Business Environment Ministry uses to finance the small firms that obtain the highest scores in Start-Up Nation, through regional SME agencies. The RON 444.2 million would only be enough for 2,200 contracts, even though the governance programme stated that Start-Up Nation would provide funds for 10,000 companies.
A solution for reaching the 10,000 number would be to allocate more money at the next budget revision, but that revision cannot come earlier than July 2019, while the state is required to sign contracts with the companies in Start-Up Nation within the budget by June 28. The procedure allows contracts to be signed by November 15 as well, but only for companies admitted outside the budget – very few companies were in this situation in the programme's previous edition as it's only a backup measure to replace participants that withdraw or are disqualified in the meantime for various reasons.
Another way to approach this issue could be to change the programme's procedure to extend the contracting period beyond July, when a budget revision could be made.
In order for the RON 444.2 million to be used to make payments to companies, the commitment appropriations must be transformed into budget appropriations at the budget revision. The current RON 383.5 million in budget appropriations allows for payments to be made, but this amount may be used to finance some advance payments for companies that may request them or to provide some of the money to the banks who participate in the programme.
The Finance Ministry's budget proposal must be approved by the government, passed by Parliament and signed by the president.